On every day of the year, in every county across Ireland, our network of SVP volunteers are out there. They are people who share your same values of compassion and empathy. And they're grateful to you for the vital and powerful part you play to bring help, hope, and humanity to people who are struggling —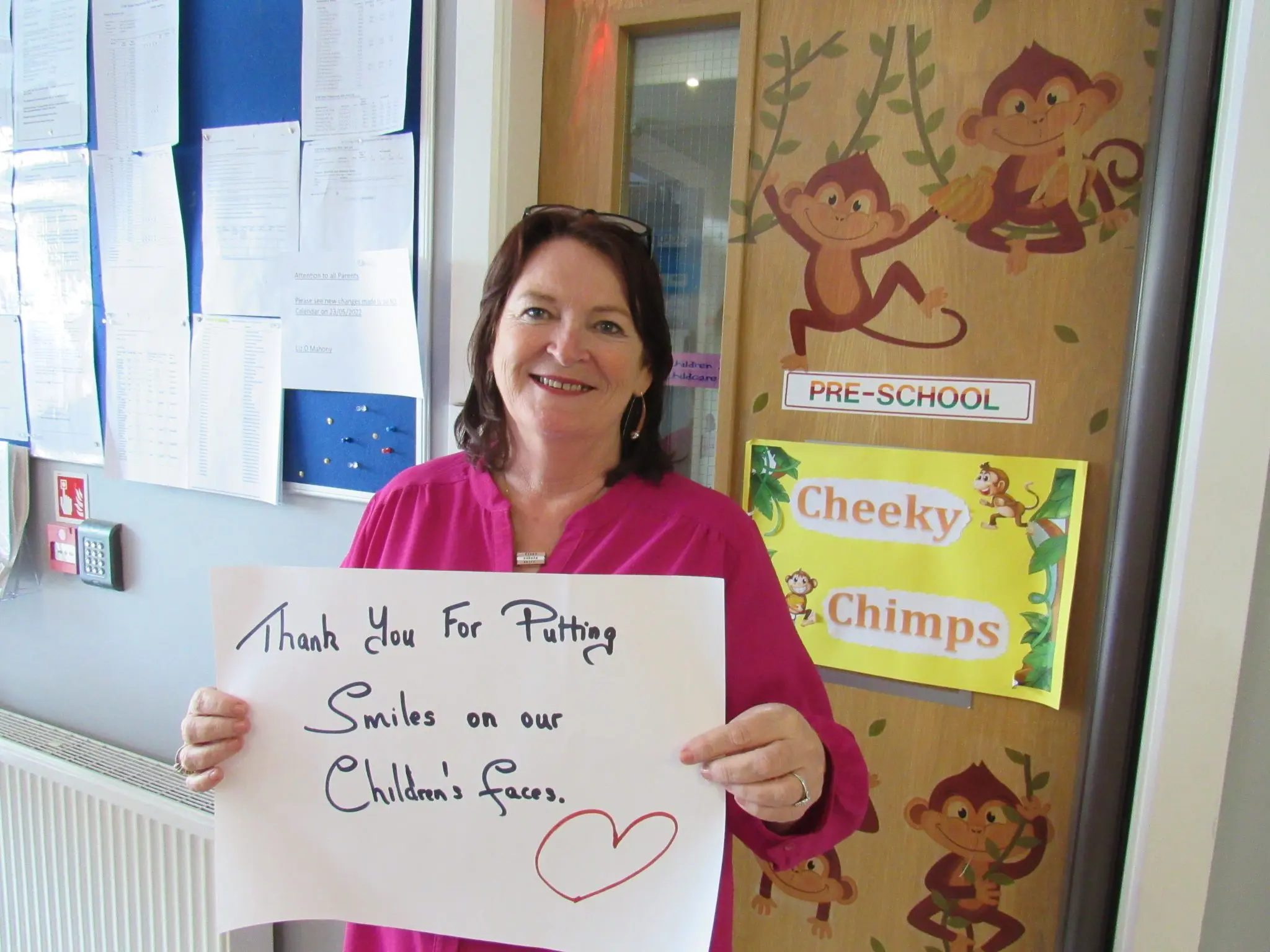 "Thank you for putting smiles on our children's faces" — Liz, SVP Volunteer, Carrigtwohill Resource Centre
That's Liz's message of gratitude to you... From after-school clubs to homework help, Liz sees the life-changing support and opportunities you give children from disadvantaged families every day. Thank you for giving little ones a chance to break the cycle of poverty.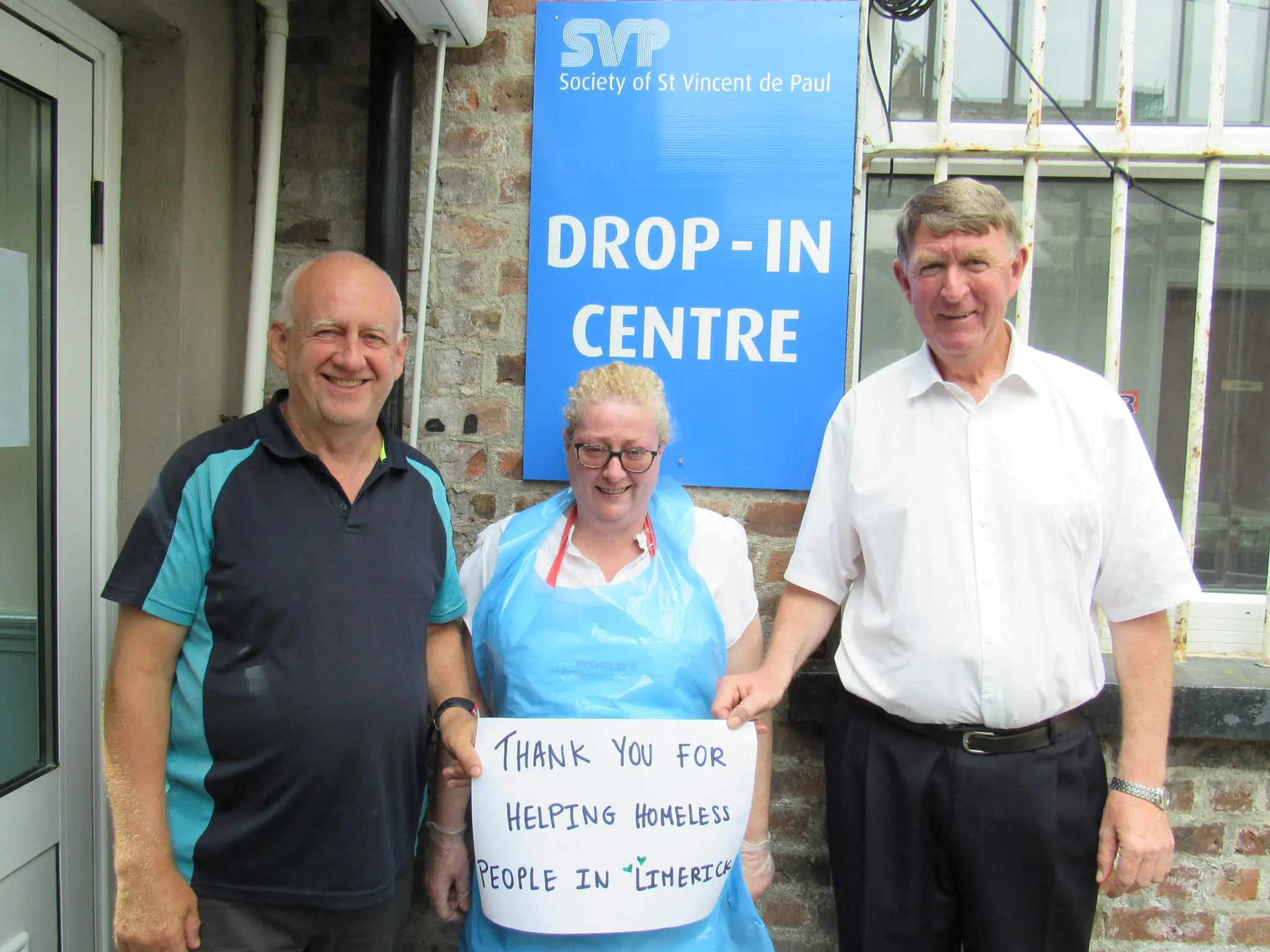 L-R, Pat, Caroline, Padraig, Homeless Drop-In Centre Limerick
"We get around 200 people in here every day now... They can get a hot shower and cooked food to eat. We've seen a massive increase in people needing the service in these past few years. I don't know what we'd do without your help. But I know there'd be many more cold and hungry people in Limerick..." — Tom, Manager, Homeless Drop-In Centre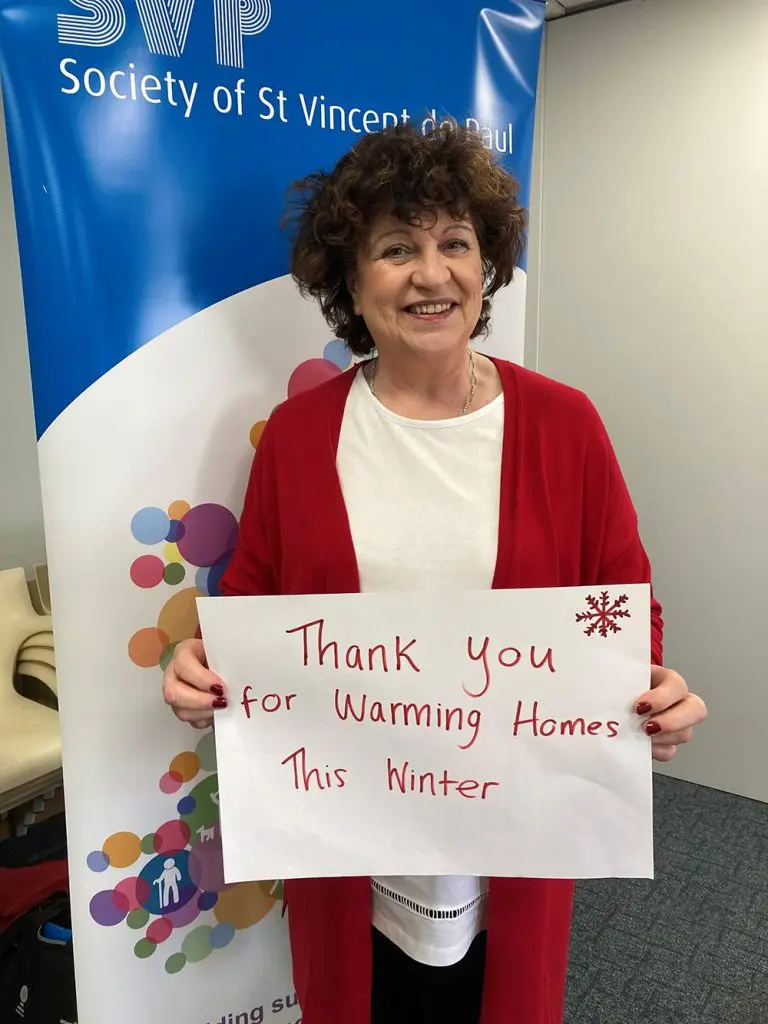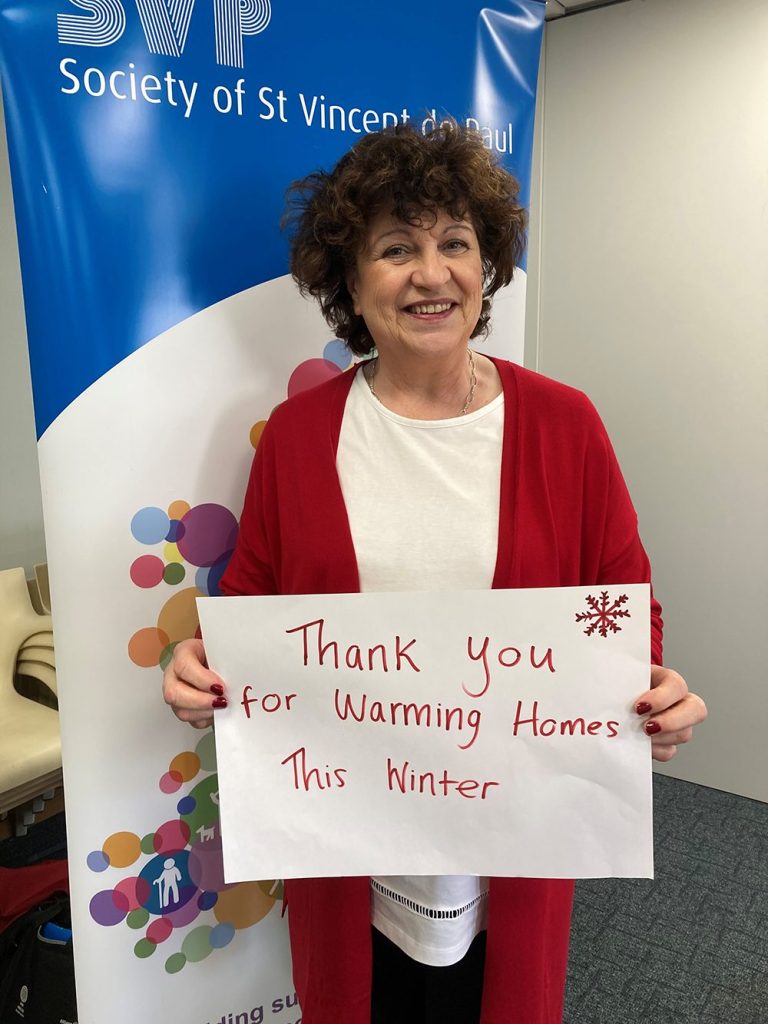 Mary, SVP Volunteer, Dublin
"We have so many new people contacting us now … we're inundated. Your kindness is so very needed right now." — Marie, SVP Volunteer in Clare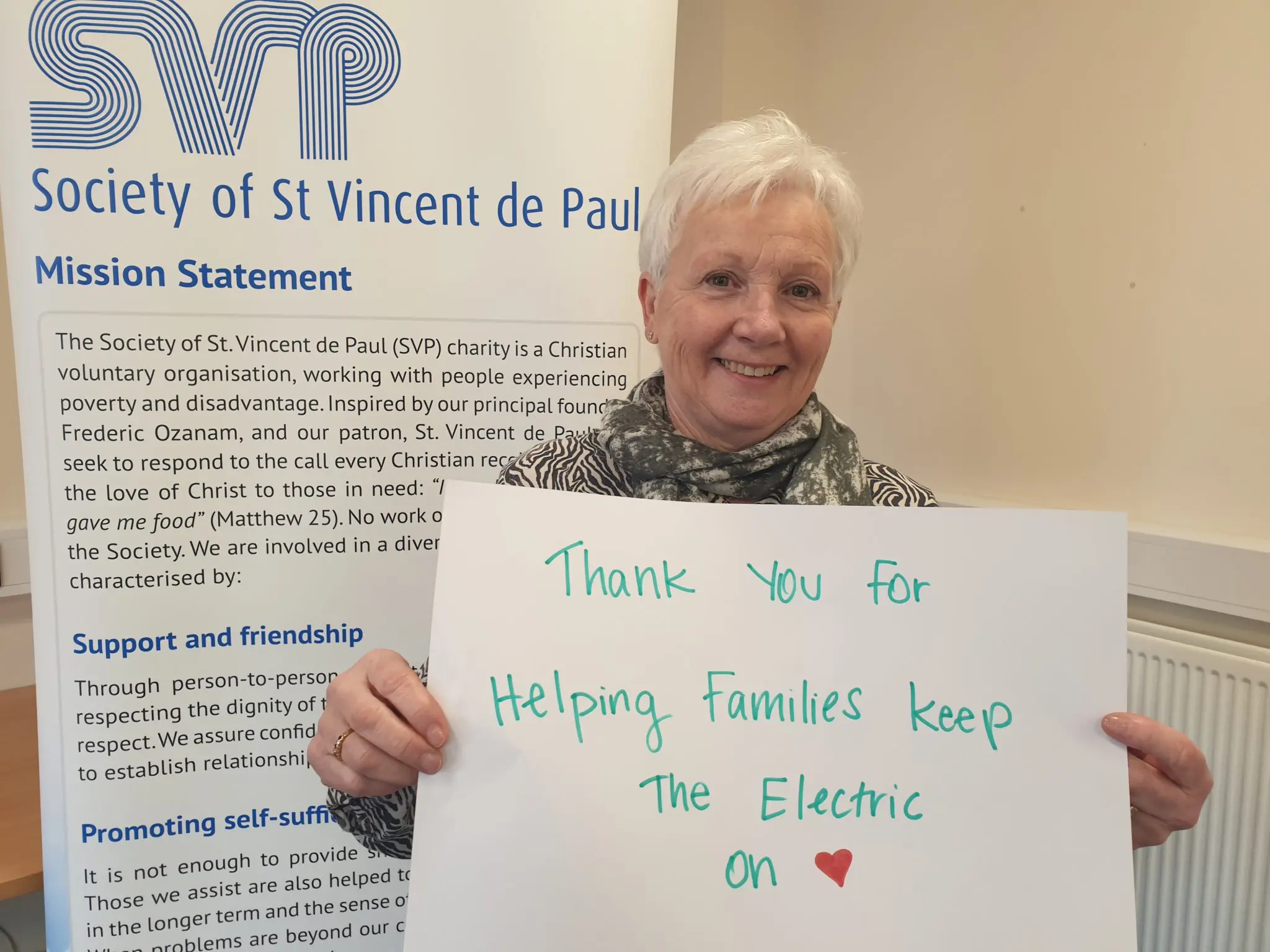 Anne, SVP Volunteer, Ballyholme
"People who have been our donors are now having to turn to us for help, that's very difficult for them... I can't thank you enough for all the help you give. Your generosity makes a real difference in people's lives." — Mary Waide, SVP's North Regional President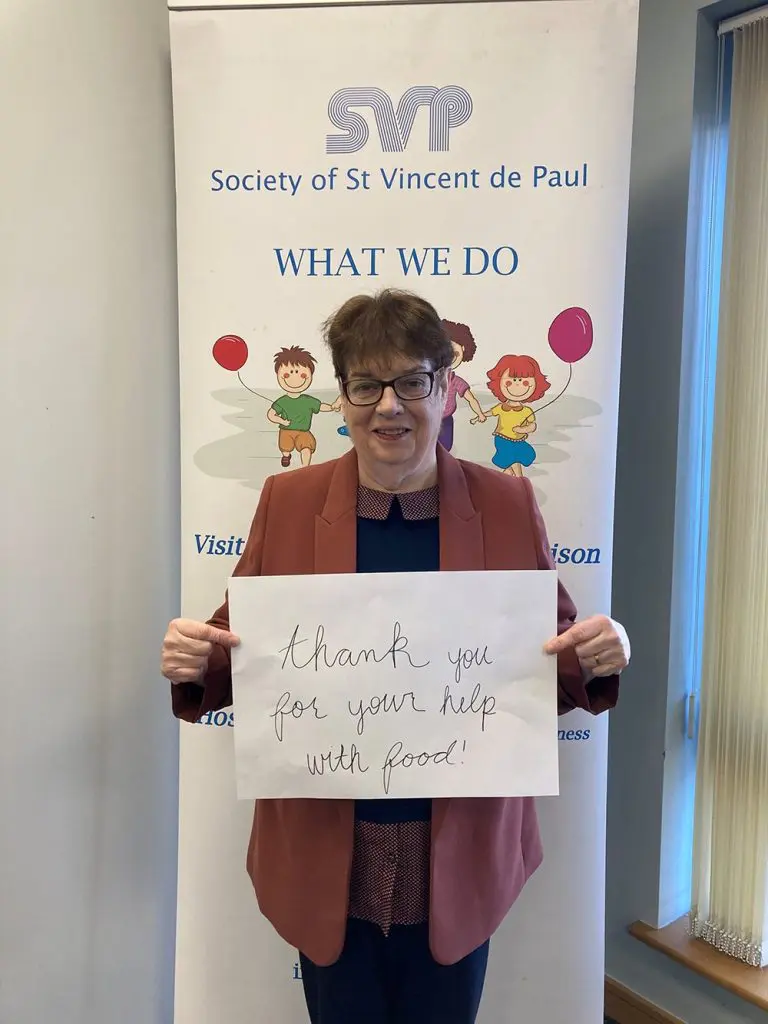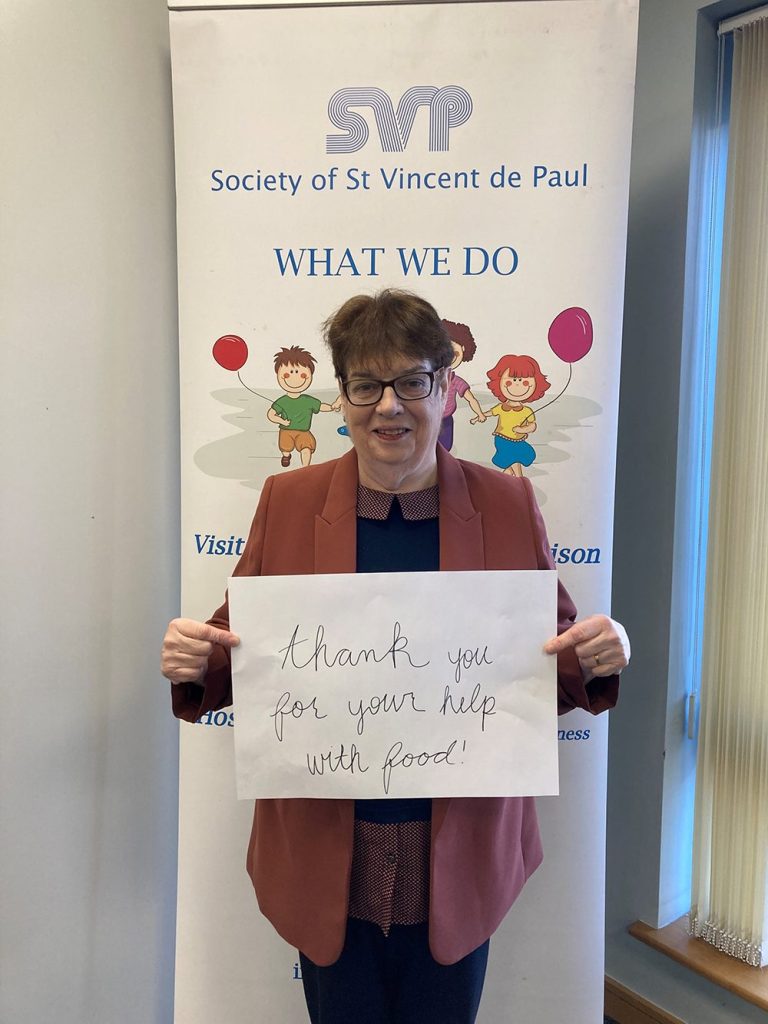 Rose, SVP National President
"We've got people coming in now who never dreamed they'd need a food bank... it's a really awful situation. We're beyond grateful for every single euro you give." — Patricia, SVP volunteer at Dublin Food Bank
Thank you for another year of your grace and generosity. Your compassion. Your kindness... You are the heart and soul of SVP. Thank you!