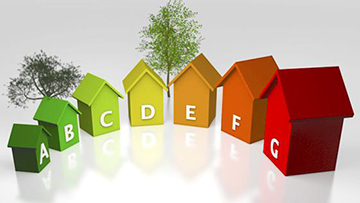 Research on the income and accommodation of a sample group of household types supported by the Society of St Vincent de Paul (SVP) has found that inadequate income is the main cause of energy poverty but energy efficient homes are a real benefit.
"The research shows that while improved energy efficiency will not take those families with inadequate incomes out of energy poverty it will make a big difference.
For example a pensioner living alone using oil central heating could save €2,524 with a BER rating change from E1 to B2." says John-Mark McCafferty, SVP Head of Social Justice and Policy.
"This research also highlights the loss in purchasing power of social welfare energy supports in recent years. While home energy prices have increased by an average of 25% since 2009 the current Fuel Allowance and the energy allowances in the Households Benefit Package have decreased in value by €120 and €68.40 respectively" said Mr. McCafferty.
Mr McCafferty also said that the degree to which the cost of household energy is a burden on a household is the product of multiple factors: the price of energy,the income of the household, and the energy efficiency of the dwelling. "Households without employment do not have an adequate income from social welfare supports, and therefore cannot afford all the elements required for a Minimum Essential Standard of Living. Consequently, a household in such a scenario will have to choose to do without essential items and live below a socially acceptable minimum level."
The research entitled "Minimum Household Energy Need" was carried out on behalf of SVP by the Vincentian Partnership for Social Justice (VPSJ) and based on the statistics for household types used by VPSJ to determine a Minimum Essential Standard of Living.
A total of 18 scenarios were examined in the research. They were representative of the households visited and assisted by SVP, the type of housing, the BER rating, and fuel used as well as the income levels of the household.
The types of household studied included: two parent and two children in an urban area; one parent and one child also in an urban area and a pensioner living alone in a rural area.
The research calculated the minimum energy needed to ensure adequate warmth throughout the year, and the minimum energy required for other needs e.g. light, cooking, clothes washing, etc., for three household types, each in a specific dwelling type.