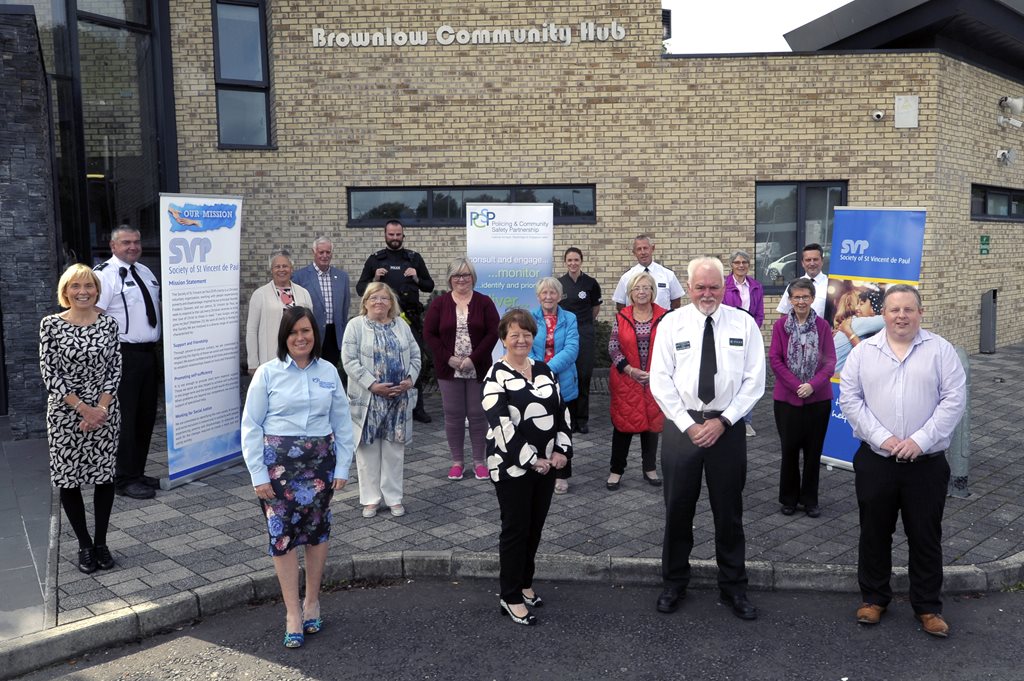 Such has been the success of a community initiative aimed at assisting vulnerable people, developed between St Vincent de Paul and PSNI in Banbridge and Dromore, that the partnership has now been extended to include the Armagh, Craigavon, Lurgan and Portadown areas.
The initiative will provide practical assistance to those in need with the collaboration enabling police officers to refer and signpost people to contact local SVP volunteers and avail of the help they require. The initiative is supported by Armagh, Banbridge and Craigavon Policing & Community Safety Partnership.
Speaking at the launch of the initiative, Barney O'Connor, District Commander T/ Superintendent PSNI, said: "Practical collaborations like this new initiative are invaluable for those seeking help. The relationship developed through messages exchanged on the Nextdoor App between our PSNI Neighbourhood Team officers and local SVP representatives on the ground. It can take time to secure help with statutory agencies so being able to work with voluntary charitable organisations like St Vincent de Paul on a 24/7 basis is vital for providing help to people when they need it most."
Welcoming the opportunity to develop the initiative, Mary Waide, Regional President of SVP North Region, said:
"I am so delighted that this partnership is extending beyond Dromore to include the Armagh, Craigavon, Lurgan and Portadown areas. Across the region SVP has worked closely with PSNI on an informal basis for as long as I can remember but this marvellous initiative could not be expanding at a more opportune time, as people are literally being faced with the prospect of putting on the heating or eating and are sadly more vulnerable than ever before. I would like to thank the local police officers and SVP conference for developing this initiative and it is my hope that we can expand the initiative right across the province."
If you know someone in need of help from SVP, please visit www.svp.ie or tel 028 9035 1561.