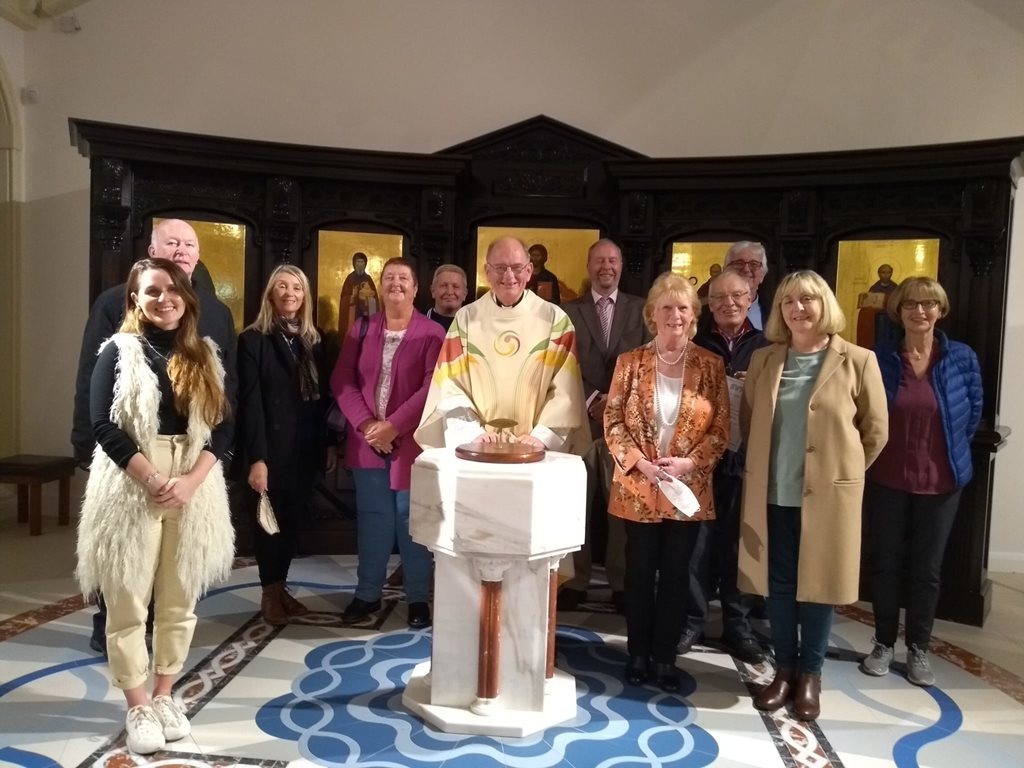 St Comgall's Conference of St Vincent de Paul, Bangor, is celebrating 125 years of service to the local community this year. St Comgall's has been assisting with friendship, financial and material help to people in need throughout the area since 1896!
The first Conference in North Down was founded in 1893 in Newtownards and subsequently the Society established five more Conferences, including St Comgall's in the North Down Ards area to meet the needs of the local communities.
The current Conference has active members serving Bangor west with Holy Redeemer serving Bangor east through Groomsport and Donaghadee. All members are volunteers.
To acknowledge the anniversary, Canon Gunn, Parish Priest, celebrated a special Mass for current and past members of SVP. Canon Gunn spoke of the work done throughout the years by the Society for those in need, remarking how needs have changed in that period and the importance of continuing the work started by the founder, Blessed Frederic Ozanam in 1833. Minute books were on view from 1895 which have now been placed in the archive at SVP Regional Office.
At the Mass, members were also recognised for their long service including Cecilia Curran, Vincent Jamieson and Finola Coyne.
Mary Waide, SVP North Region Regional President, said: "I would like to congratulate the members of St Comgall's in Bangor on their 125th anniversary. I appreciate that in the last 20 months SVP has been presented with unimaginable challenges and I am well aware that the members of St Comgall's have risen to the challenge and continued to provide essential assistance in our local Bangor community to those in need. It fills me with pride that they have had their long service, dedication and commitment to SVP recognised by Canon Gunn at this special Mass."
SVP is an international charity and the largest voluntary charity in Ireland. SVP members in Northern Ireland work in all communities to support people whatever their background, who are experiencing poverty and social exclusion, promoting self-sufficiency and working for social justice.
Every year SVP spends approximately £3 million to help those experiencing poverty in Northern Ireland. Last year, SVP responded to tens of thousands of calls for assistance from members of the public.
If you would like more information about becoming a member of SVP in Bangor, becoming a volunteer in your local Vincent's shop or if you would like the Society's help, please visit www.svpni.co.uk, email info@svpni.co.uk or telephone the dedicated helpline for Bangor on tel 07703 679394.