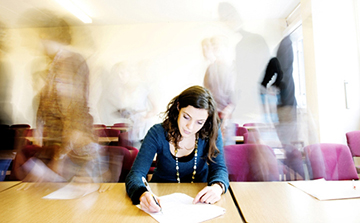 The Society of Saint Vincent de Paul has requested Ministers restore Child Benefit for over 18's in second level education.
The loss of Child Benefit for children who are aged 18 and who are still in full-time second level education is a serious problem for low income families struggling to meet the costs of keeping their children in school.
Children who may have started school late or been held back due to educational/developmental/health/family issues and are still in second level at the age of 18 now face this additional barrier to continuing their studies.
In letters to the Ministers for Social Protection and Education the Society of Saint Vincent de Paul says; "As you are aware, the poverty rates of those who leave school without completing their Leaving Certificate and/or with low levels of educational attainment are stark."
"We are making this request on behalf of families in need and our members who are concerned that the result of this cut will be lower rates of school completion and educational progression among disadvantaged children and young people, and increased levels of stress and hardship for families."
This issue is also highlighted in the first video from the SVP online campaign for Budget 2014 (www.svp.ie/yourvoice), based on the circumstances of one family who appraoched SVP for help.
In the video "Jean" talks about her family situation where her husband has lost his job, their struggle to keep their children fed and the psychological impact it is having. "I feel that I have aged 10 years due to the financial stress", she says. Launched last week it has been described as 'Powerful', "Raw" and "Strong & Moving" by viewers.