The North East & Midlands Region (Cavan, Longford, Louth, Meath, Monaghan,Westmeath) is twinned with ZIMBABWE and together they have formed a close spiritual connection offering friendship and support to one another.
The projects operated by the SVP in Zimbabwe and supported by the North East and Midlands Region have the primary goal of alleviating poverty and aiding people to become self-sufficient.

Nazareth Shelter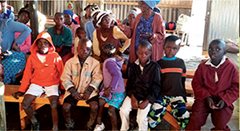 The Nazareth Shelter in Chinhoyi, NW of Harare, is a residential centre which aims to shelter the older members of the community.
These people are marginalised and have no extended family and the shelter offers accommodation, meals and social interactions among themselves and with visiting members of the SVP.
The residential centre can accommodate 40 and accommodation is partitioned into dormitories, an ablution block, kitchen, dining room, and superintendent's accommodation.
Residents include Zimbabweans and migrants from Mozambique, Zambia, Malawi,Tanzania and South Africa.
As the building was in a poor state of repair twinning funding was allocated to the shelter.
Education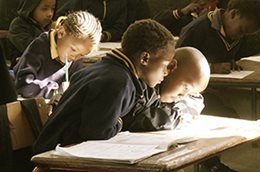 A Conference-to-Conference"School fees to keep a Child in Education"project is supported by a Special Works Conference.
This Conference funds school fees for children selected by the Society in Zimbabwe.This is a highly valued cost-effective support to local deserving families and to children who otherwise would not have the opportunity of an education.
For further information:
Twinning Officer
North East & Midlands Region
Society of St Vincent de Paul
53-54 Trinity Street, Drogheda, Co. Louth
Tel: 041 987 3331
Email:Twinning.Ireland@svp.ie