Thank you so much for purchasing a gift card to help struggling families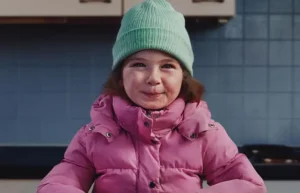 Amy's mother couldn't wait for Christmas to pass. She hoped that next year would be brighter, but these days were difficult and dark. It was just two weeks before Christmas day but still there were no presents under the tree, the cupboards were bare. 
When all seems lost, there is a knock on the door. It's an SVP volunteer who hands her a gift card, discreetly and with some warm words.
You have helped alleviate the worry and strain families are experiencing all across the island as prices for food and fuel continue to rise.
Now, Amy's mother can't wait for Christmas day to arrive, to see that big smile on Amy's face as she opens the presents beside the fire.
The value of your help is truly immeasurable and has the power to change the course of a life. Your generous gift will make sure families in need can share some of the magic of Christmas.
For your kindness and compassion, thank you.
If you have any queries about your gift, please email fundraising@svp.ie or call us at the National Office on (01) 884 8200.
Yours gratefully,
Rose McGowan,
National President
Society of Saint Vincent de Paul