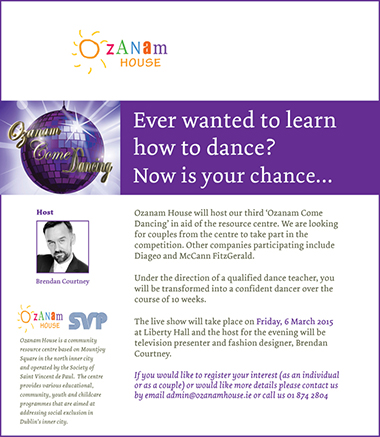 Dear Friends
Following it's great success for the last two years….OZANAM COME DANCING IS BACK… and its going to be better than ever!
The show will be held on Friday March 6th 2015 in Liberty Hall and we are currently recruiting dancers to take part in this great event.
Watch our promotion video here..
http://www.events.ozanamhouse.ie

Please contact us before November 26th next if you are interested in taking part, having some amazing fun and raising some valuable funds for Ozanam House.
Further information on what is involved for our dancers

See you there!
The Ozanam House Team