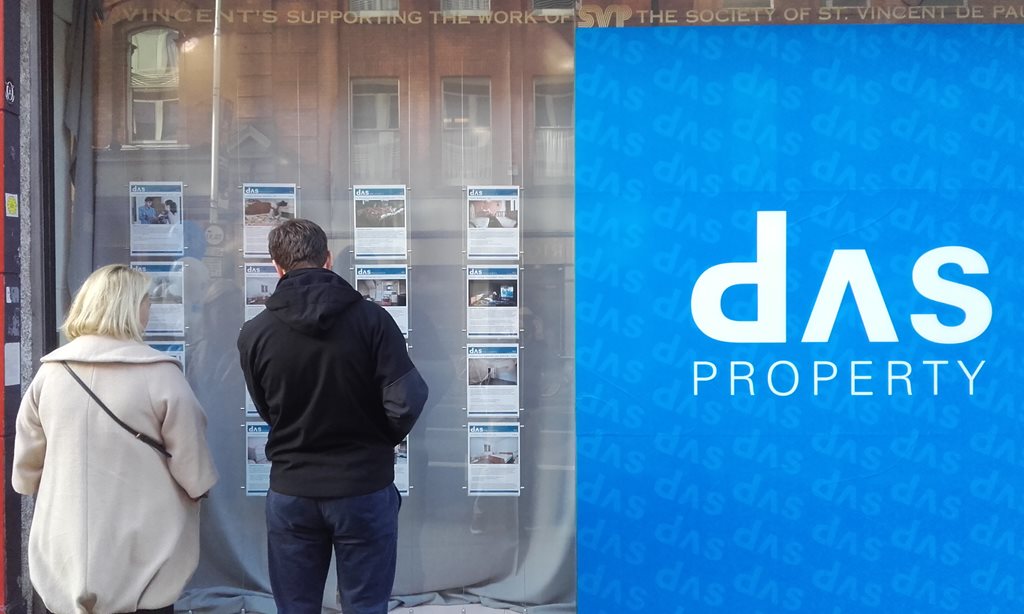 Today we launched the SVP Hidden Homeless Estate Agents at the SVP Vincent's shop in South Great Georges Street, Dublin 2.
The window of the shop has been transformed into that of an estate agent, but one with a difference.
Instead of properties for those who have the ability to save and pay €200,000 or above, the properties on display are ones which the 'hidden homeless' are usually offered.
The 'Hidden Homeless' are people and families in hotels and B&Bs, or 'sofa surfing' in the homes of friends or extended family, made homeless by hikes in private rented sector rents. And people making do with cold, damp and poor quality rental units .
The properties on view are not specific but give a composite view of what SVP members witness on a regular basis when seeking to help the hidden homeless.
If you are passing the Vincents Shop in South Great Georges Street stop and look at the examples faced by the hidden homeless in trying to source affordable, secure and habitable properties to call home. Then sign our petition, which calls on the Government to
Ensure that enough social housing is built or bought to meet current and future need
Improve security, affordability and quality in the private rented sector.
If you are not near South Great Georges Street or are outside Dublin you can still support the SVP campaign at www.svp.ie/HiddenHomeless