Originally from Palestine, their families fled during the war in 1948. Ammar and Esnad were both born in Syria in a refugee camp. This is where they met, married and spent their whole lives. Until war broke out again and they, like their parents before them, were forced to flee.
With what little belongings they could carry they made it to the border with Turkey. But they were determined to push on and find somewhere with a lasting peace. They made the difficult journey to Greece.
"After one month in a camp here," explains Ammar, "we heard about a small country called Ireland for the first time. A peaceful place where people were friendly, and refugees were welcome."
Throughout the whole conversation, the couple never stop smiling. Both of them, so friendly and warm. It's hard to imagine the struggles they've been through.
Ammar and Esnad arrived in Dublin in spring 2017 and applied for asylum. Between them they only had a few words of English. They had lost touch with their families, so it was just the two of them. Alone, nervous, and more than a little overwhelmed, in a new country very different to the one they'd left.
They were placed in a Direct Provision centre in Dublin for a month. Then moved to one in Kerry. There was no interpreter available in Kerry, so they really struggled. After two months there it was decided that Galway would be a better place for them.
This is when you, and all that you make possible through SVP, came into their lives. Down on Mill Street by the river in Galway, lies a little red door. A little red door that is opened by your generosity for all those that need it…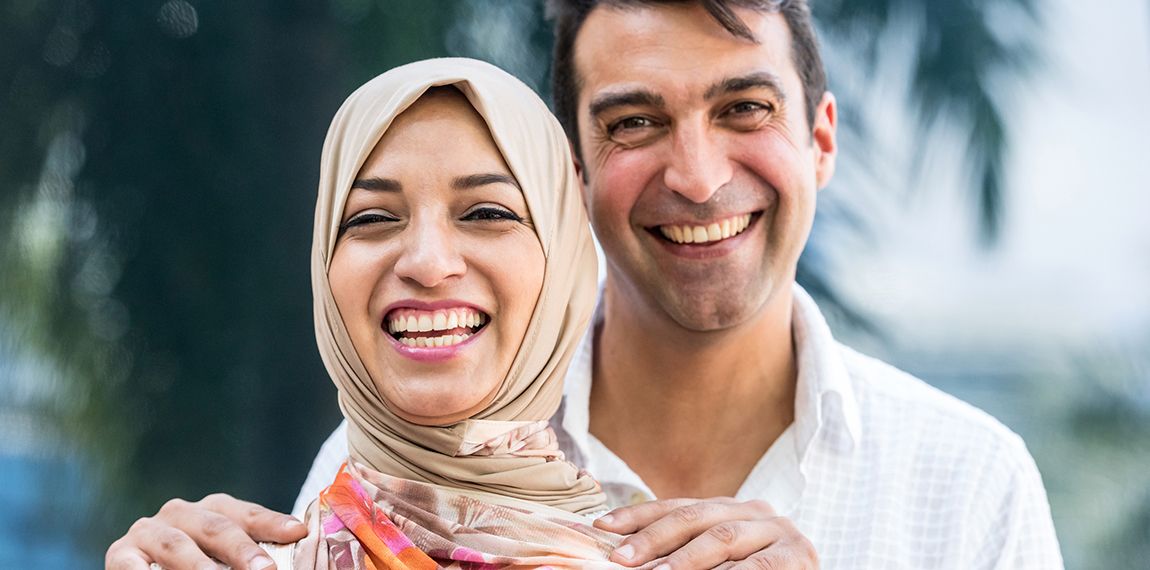 Ammar and Esnad remember their first day at the centre well. The day everything changed. They were welcomed into reception for a cup of tea and one of the famous home-baked scones.
"All the people here were so friendly, so nice," says Esnad. "They gave us a lot of help, the work they did for us, we are so grateful! Forever grateful!"
Ammar and Esnad were placed into the weekly English classes. They also got appointments for help with their asylum case. Volunteers got in touch with the Red Cross and Esnad is hopeful they are going to find her family. They disappeared during the war in Syria, and she has not heard from them.
Now they attend computer classes, art and yoga. Ammar goes along to the Men's Social Club and does Tai Chi.
"We smile in Croí na Gaillimhe. This special place makes us happy."
"Now we are out every day meeting new people, doing new things," says Ammar. "Before we just stayed in our hostel. And back in Syria, our whole lives, we could not leave the refugee camp. We could not travel. Now in Ireland, with the support of Croí na Gaillimhe, we can go on trips. We've been to museums, the library. We went to Birr to see the astronomy centre and castle. To Dublin, Sligo, Ballaghaderreen, so many places – it's a totally different life!"
Whilst they rely on an interpreter to tell some of their story, there is no mistaking the joy in their voices as they describe their recent adventures around Ireland.  And they are so adamant to give back for the welcome they've received. They bring in homemade cakes and treats to their classes. Even though they are only on €21.60 a week.
They do this as a small way of saying thanks. To the volunteers, the staff and hopefully one day even you. They hoped kind donors such as you, the hidden heart behind all that we do, would visit one day. Then they could thank you in person.
Based on true stories from people helped by SVP. Images, names and some details have been changed for confidentiality.