With a sharp and heart-breaking rise in families who find themselves relying on food banks, your kind support is filling empty cupboards and lifting heavy hearts far and wide during this crisis...
No family should be without essential supplies like food, toiletries, and nappies. With your help, SVP partners with local grassroots groups to deliver food bank services. Including a newly opened service in Dublin set up with Clondalkin Helping Homeless.
But not only has the pandemic meant many more families leaning on food banks, it's also made providing frontline services more difficult…
"There's more paperwork, more phone calls, much more work," says SVP volunteer and East Region President, Marie.
And it's not only Marie who's struggling to keep up with the unprecedented calls for help and support.
"I'm on my bike all day"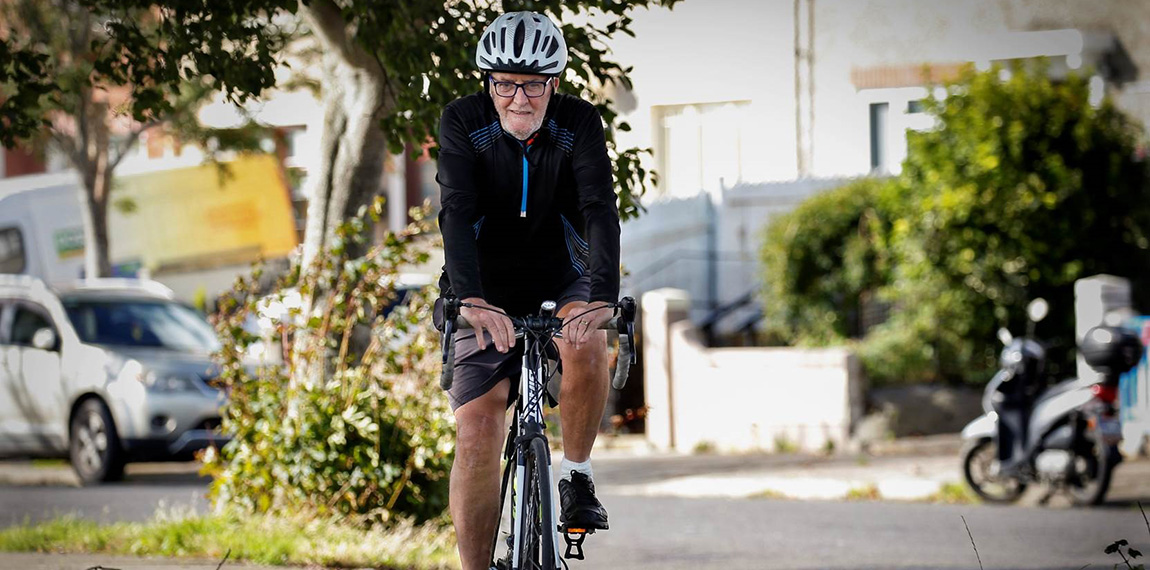 Noel is a volunteer in Crumlin and Kimmage. It's the overwhelming demand from struggling families that has led Noel to increase the number of days he volunteers — he doesn't want a single person to go hungry. Since the beginning of this crisis, SVP has been posting out food and fuel vouchers. But the keen cyclist and generous heart that he is, Noel prefers to deliver them himself.
"I'm on my bike all the time now... I normally just drop the vouchers into their letterbox myself."
Tough Times Ahead
"There are tough times ahead," says Marie. "People who have lost jobs are falling behind with rent and bills."
Noel, Marie, and all of our volunteers are working hard to ensure your generosity finds its way to people who need it. "I'm grateful to every person who donates to SVP," says Marie, "We've seen such a sudden rise in the need for these vital frontline services... ...you make this urgent work possible."