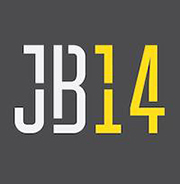 Jailbreak is a competition. The rules are simple: without spending any of their own money, contestants have to get as far away from their starting point as possible in 36 hours.
Impossible?
Not at all! Last year, the winning team made it to Argentina! Other teams reached Australia, Brunei, and Singapore. All but 4 of the 37 teams competing left Ireland, thanks to the incredible public support they received.
This year it is even bigger; it is now a national event, involving 4 competing universities from across Ireland (NUIG, TCD, UCC and UCD).
There will be three starting locations:
TCD, UCD, and most of NUIG: Kilmainham Gaol
The rest of NUIG: Eyre Square
UCC: The Quad, UCC campus
Jailbreak is a huge amount of fun, both for the teams competing and the spectators following. But the best part is, it's all for charity. The money donated to the teams will go to SVP and Amnesty International. If you would like to donate & give support please visit http://www.sponsor.ie/charity/trinityvdp/
The teams will set off on the 22nd February at 9am & finish on 23rd at 9pm. To follow the teams on their journeys, keep an eye on our facebook page