This Saturday (7 November), Antrim GAA will host a traditional music evening with a difference to fundraise for St Vincent de Paul.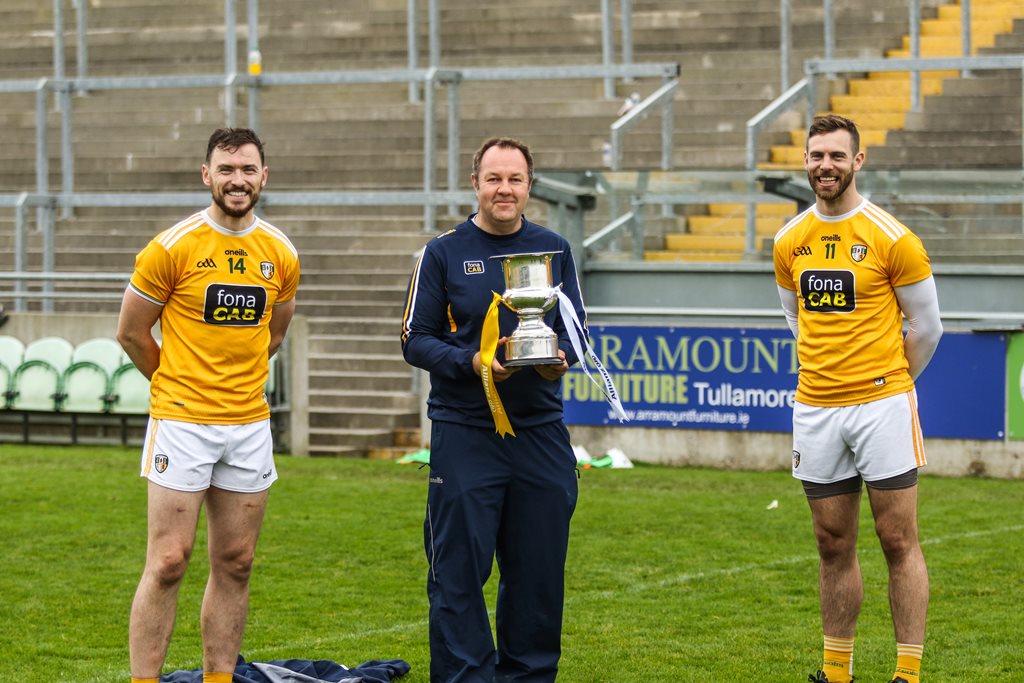 In previous years their Christmas #SaffronAid Appeal has been supported by clubs across the county providing St Vincent de Paul with 5,000 shoeboxes but, due to the pandemic, the traditional form of donating gifts for Christmas is not possible this year.
Saturday evening's event is being hosted live on the county's Facebook page with music from Sean McCorry and family, an ingenious way of fundraising for St Vincent de Paul while making sure that children across the county enjoy the magic of Christmas.
Sean Kelly, County PRO, said: "The county has been so committed to fundraising for St Vincent de Paul for the last few years at Christmas and we really didn't want the charity to lose out just because we weren't able to collect shoeboxes, so this year we are making #SaffronAid extra special by going virtual.
"We streamed all our games live for free this season and in return we are hoping that the goodwill we showed our supporters will now be returned and that they will not only enjoy a great night's craic watching our event live on Facebook on Saturday night but that they will donate generously.
"While watching the event from the comfort of our own homes on Saturday night it'll be hard to imagine that Christmas will be a real struggle for more families than ever this year as we take so much for granted. But I would appeal on behalf of Antrim GAA for the clubs and supporters across the county to help us support those in need this Christmas by making an online donation this Saturday night."
Mary Waide, Regional President of St Vincent de Paul, said: "We want to thank Antrim GAA for their continued support and we are really excited that they will be encouraging their supporters to donate while enjoying this unique and entertaining fundraising event. Families will be left with impossible choices this Christmas so we are grateful that with online donations we will be able to offer some hope during what will be for many, a very different kind of Christmas."
Donations received from the music extravaganza with Sean McCorry and family will be used to purchase gift vouchers so families can be empowered to choose gifts for their children themselves this year.
To join in the fun and live entertainment on Saturday evening, visit Antrim GAA's Facebook page from 9pm at https://www.facebook.com/AontroimGAA/ and to make a donation, visit https://uk.virginmoneygiving.com/AntrimGaa.