Archbishop Eamon Martin, Archbishop of Armagh, Primate of all Ireland, celebrated a special St Vincent de Paul Mass on St Vincent de Paul Day for members of SVP in the Armagh and Craigavon area, at St Therese's Church in Banbridge.
He described the response of SVP members in the area to COVID-19 as 'amazing' saying that he had witnessed how they were filled with the spirit and willingness to help others. He said: "I want to thank you the members of St Vincent de Paul for providing a lifeline during the pandemic. The work you do is truly the work of God."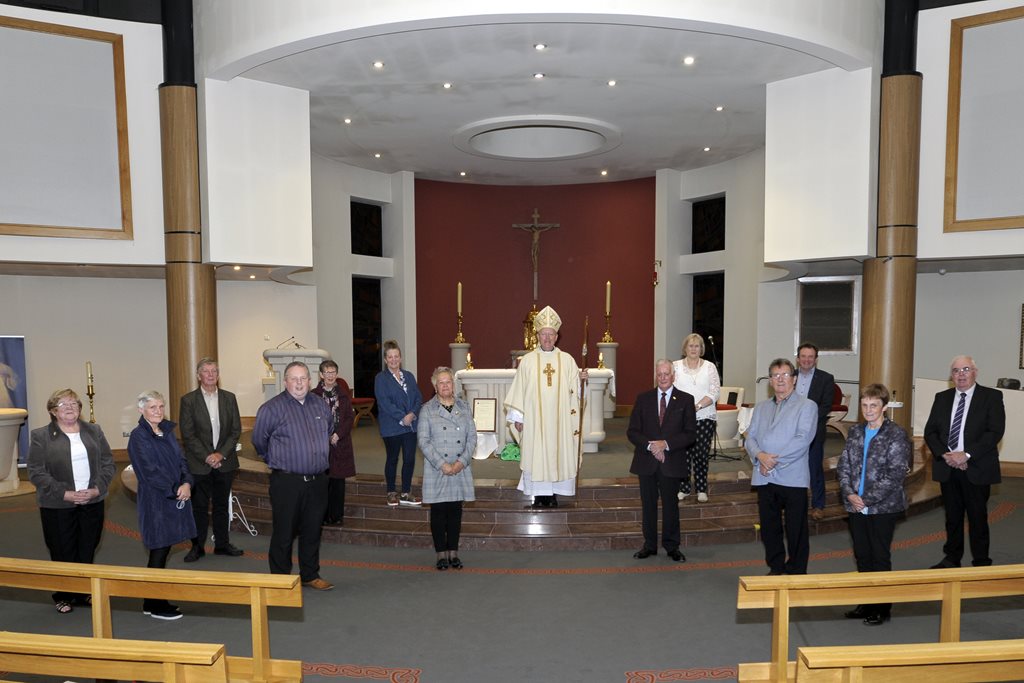 Following the mass, he congratulated new SVP Conference Presidents who have been elected to represent their area and presented certificates to local members who had completed training in Mental Health First Aid.
Brendan McKernan, SVP Armagh Area President, addressed the assembled congregation and said: "I just want to use the opportunity this evening to say thank you to you, the members of SVP for the tireless work that you do to support those in need.
"Especially since the start of the pandemic, I can sum up what SVP have done in this area of Armagh in one sentence, "we did as we have always done". We continued to provide help to those in need, quietly, in the background. We supported people while maintaining their dignity and respect.
"As our founder Frederic Ozanam said "Charity must never look to the past but always to the future, because the number of its past works is still very small and the present and future miseries that it must alleviate are infinite"."
The Society of St Vincent de Paul (SVP) is an international charity and the largest voluntary charity in Ireland. SVP members in Northern Ireland work in all communities to support people whatever their background, who are experiencing poverty and social exclusion, promoting self-sufficiency and working for social justice.
Every year SVP spends approximately £3 million to help those experiencing poverty in Northern Ireland. Last year, SVP responded to tens of thousands of calls for assistance from members of the public.
If you would like more information about becoming a member of SVP, becoming a volunteer in your local Vincent's shop or if you would like the Society's help, please visit www.svpni.co.uk, email info@svpni.co.uk or tel 028 9035 1561.