The entire Vincentian Family in Ireland celebrates 400 Years of the Vincentian Charism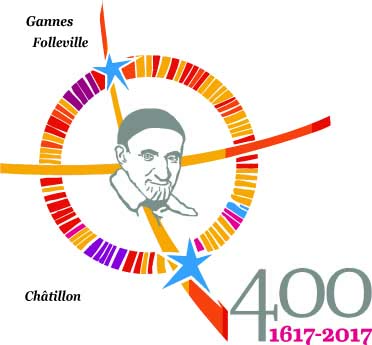 'I was a stranger and you welcomed me.'
A Jubilee Year theme at the heart of our shared Vincentian calling.
Come and be part of this celebration!
"Together we can be stronger in Welcoming the Stranger"
Absorbed with Conference responsibilities, it is understandable that members may overlook that the Society is a worldwide organisation with over 800,000 members in 151 countries. And that it is also part of the wider Vincentian Family which includes all organisations; ecclesiastical and lay, which share the spirituality of St. Vincent de Paul. Chief among these are the Daughters of Charity, Congregation of the Mission, AIC (formerly Ladies of Charity), Vincentian Marian Youth and the Society, all of whom seek to collaborate together in common projects and develop close relationships.
All members and friends of the Vincentian Family are invited to join in the celebration of the Eucharist on this Feast of St. Louise de Marillac, to remember those whose shoulders we stand on and to reach out to those most in need today.

400th Anniversary of the birth of the Vincentian charism
This celebration will take place in the Church of the Guardian Angels, Blackrock, Co. Dublin
TUESDAY 9TH MAY 2017 AT 2.15PM
ALL ARE WELCOME!