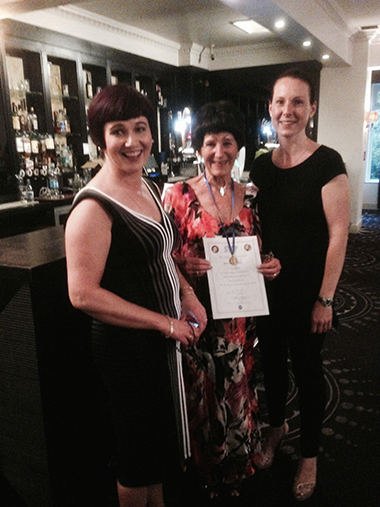 There was a real heart warming feeling of family support when Rita Farrell attended a West Region meeting in Athlone in June when her two daughters travelled to be with her on her night where she recieved a medal for long service to the Society.
Celine Gervin travelled from Belfast and Mairead Stack travelled from Dublin -- both travelled back to base on the night.
Rita from Longford joined the Society over 30 years ago - first working in the Vincentian shop & subsequently joined St Mel's Conference. Her husband who died over 4 years ago was also an active member of the Society.