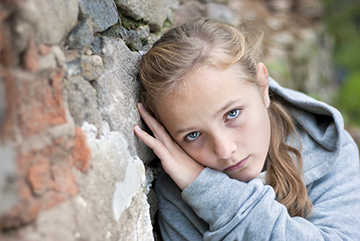 The European Commission recommendations for Ireland particularly in relation to, childcare, child poverty and health are disappointingly lacking in ambition says the Society of St Vincent de Paul (SVP).
In its submission to the European Commission Country Specific Recommendations for Ireland SVP said, "We would have welcomed more explicit commentary and recommendations to tackle the challenges in these areas." The Society also said that it was disappointed that the Commission did not address the Government's reform policy on lone parents, which will result in some lone parents finding it financially sensible to give up current employment.
"We are deeply concerned at the unintended social impacts of the Governments ongoing one parent activation reforms. These reform policies will move some lone parents from the category of low work intensity poor (working less than 20% of their potential) to the category of working poor and this will do nothing to help alleviate child poverty.." said Audry Deane SVP Social Justice and Policy Officer.
SVP says that it would have wished the Commission to have been more explicit in its recommendations, in particular in relation to the need for Ireland to reconfigure the current childcare and after-school care schemes which have different conditions and are difficult to navigate and access.
Audry Deane said, "This was an opportunity missed by the European Commission to hold the Irish Government to account for lack of delivery, poor policy coherence and weak implementation of critical reforms."
As the largest charity of social concern in Ireland SVP says that it will continue to ensure that that policy makers in the European Commission understand the impact of their decision making on vulnerable people in Ireland.
While it welcomed the Commission's health focus on reducing the cost of drugs the SVP said this focus is too narrow.
"Patient outcomes must be placed at the heart of future reforms. Primary, Community and continuing care must be prioritized to ensure that services exist for those who need them. "We know through our 11,000 volunteers working directly with individuals and families in need, that primary care services cannot meet the demands made upon them with waiting lists for many services at unacceptable levels." said Audry Deane