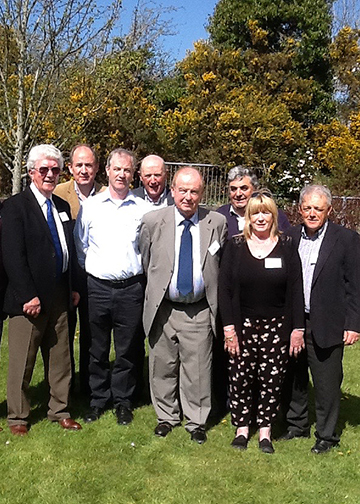 On Sunday 19th April the West Region held it's first Members Forum in McWilliam Hotel, Claremorris.
Pat Kielty, West Region President opened proceedings where, well over a hundred members attended and the main theme for the day was Visitation - and it afforded many members of the new West Region to meet for the first time. Members also had the opportunity to meet some of the new Regional Staff who worked very hard to get the Forum organised.
Michael McCann, Galway Area President, ably assisted on laptop & projector by Nuala Greenan of St Anthony's Conference, Galway graphically outlined the importance of Visitation and asked the members present for comments & questions. Each table at the Forum had scrivener & reports from each table were read out & typed up on screen as members spoke!! It transpired that Training was the hot topic especially where members needed to know what are the entitlements of those we assist and what other services are available.
There was a lovely lunch and members circulated to meet & greet each other
After lunch there was a presentation on the new internal Structure of the Society - explaining the changes that have taken place since the restructuring & this was followed by an Open Forum which, again, many interesting points - and questions - came from the floor. All these were typed up by Nuala as they were spoken and when the Team involved in organising the Forum catch their collective breath the answers will be circulated to the members at a future date.
Closing prayers were said and Mass was available locally for those who wished to attend.
Photo: left to right —
Joe Davit Regional Vice President, Kieran Walsh Ballina Area President, Kevin McMorrow, South East Area President, Stephen Breheny,Westport Area President, Pat Kielty, West Region President, Martin Waters Castlebar Area President, Mary Jessop, Tuam Area President, & Michael McCann, Galway Area President.