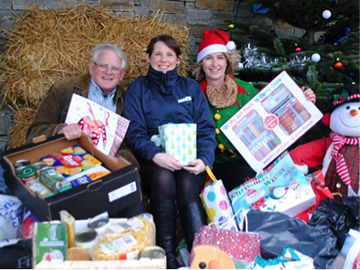 Cork Branch of IMPACT trade union held a Christmas event at Rumley's open farm last Saturday 28 November 2015.
The branch organised the event for union members and their families to celebrate the beginning of the Christmas season and to raise donations for the St Vincent De Paul society. The event with a capacity of 100 places drew in applications from over 500 interested members. The much sought after invitations were allocated via lottery system.
Rumley's open farm provided a truly magical setting for the event, the lucky attendees enjoyed a fun filled day highlighted with a visit from Santa Claus, himself.
Linda Kelly, Organiser, IMPACT said, "We were completely overwhelmed by the generosity of our members. The volume of donations gathered was beyond our expectations and required the Saint Vincent De Paul van to come and collect them".
On Monday morning following the event, Brendan Dempsey, an avid member of St Vincent De Paul collected the IMPACT member's kind donations at Rumley's open farm. The donations completely filled the back of his van. Contributions included clothes and food all of which are so beneficial to families at this time of year. Beautiful toys, including Lego, colouring sets,
One Directions bags and much much more, Brendan said "these high quality toys will ensure that many boys and girls in the Cork area will wake up on Christmas morning and have wonderful presents to open".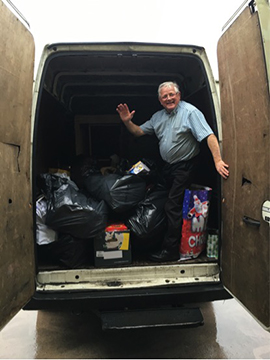 This Christmas, over 140,000 families in communities across the country will ask St Vincent De Paul for help with food, presents and basic clothing. St Vincent De Paul and the broader community hugely appreciated the generosity shown by IMPACT members and their families.
The 30 plus black bags filled to the brim with donations will bring Christmas joy to many families in local Cork communities.
IMPACT truly shone with Christmas spirit. Until one feels the spirit of Christmas, there is no Christmas.