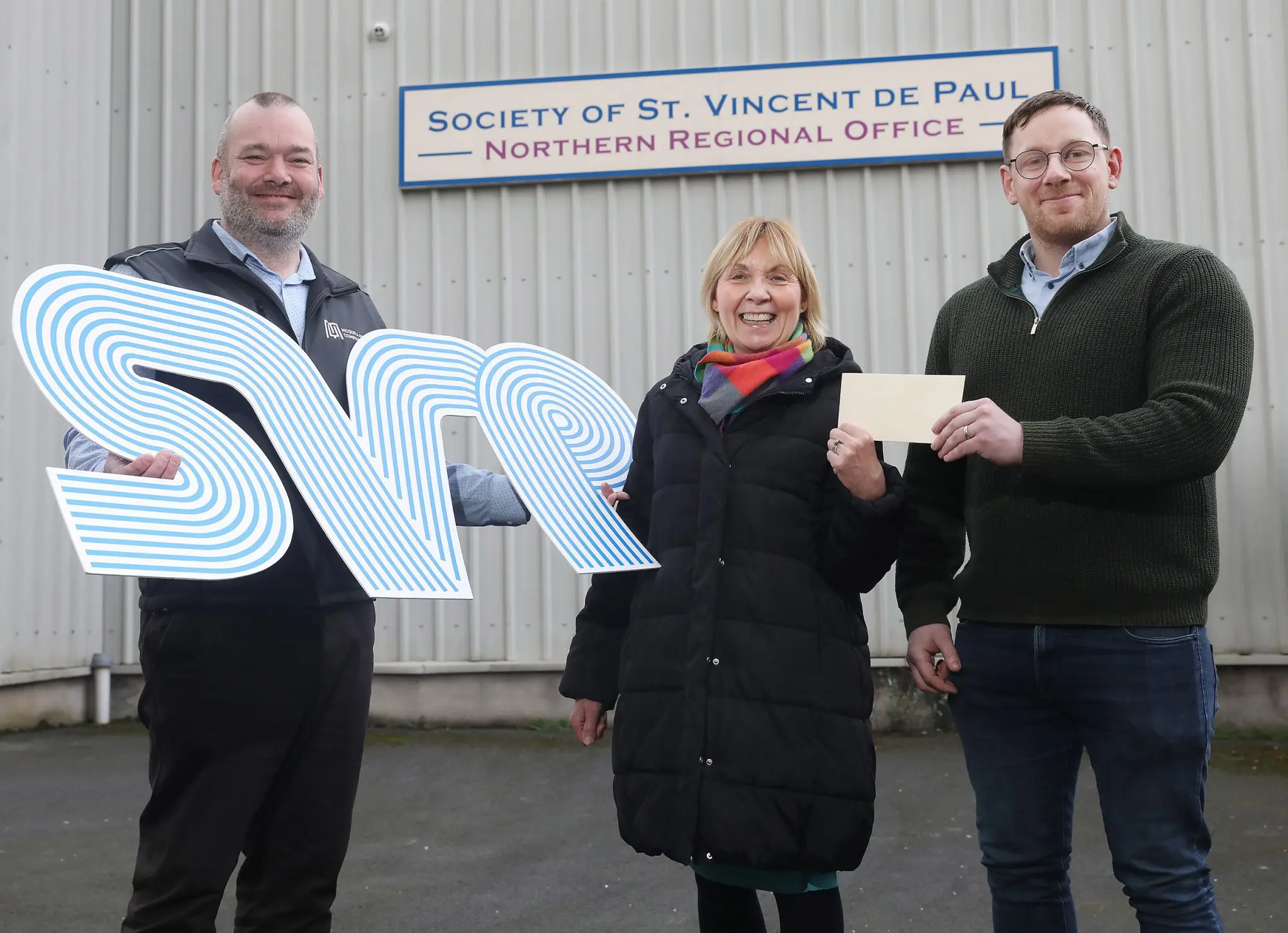 Around Christmas time every year, McQuillan Companies make charitable donations to various local and national charities. This year, St Vincent de Paul was selected as one of the recipients and was presented with a cheque for £2,500 by McQuillan Companies.
Speaking about the donation, Stephen McQuillan of McQuillan Companies, said: "As a family business, family is naturally at the heart of our ethos. We have made donations to various charities and we wanted to offer this donation to St Vincent de Paul to help with the vital work that they do in supporting families this winter."
Pauline Brown, SVP Regional Manager, said: "At SVP we are helping families right across Northern Ireland who are faced with impossible choices of whether to heat their homes or put food on the table. We are grateful to McQuillan Companies and organisations like theirs that recognise the need in our local communities and the assistance that SVP can provide locally to the most vulnerable people.
"We would take this opportunity to thank McQuillan Companies for this generous donation as it will certainly bring comfort to those who are requesting help from SVP."
SVP is an international charity and the largest voluntary charity in Ireland.
Every year SVP spends more than £3 million to help those experiencing poverty in Northern Ireland. Last year, SVP responded to tens of thousands of calls for assistance from members of the public.
SVP members in Northern Ireland work in all communities to support people whatever their background, who are experiencing poverty and social exclusion, promoting self-sufficiency and working for social justice.
For those interested in making a donation to SVP or for anyone interested in becoming a volunteer, please visit www.svp-ni.co.uk, email info@svpni.co.uk or tel 028 9035 1561.