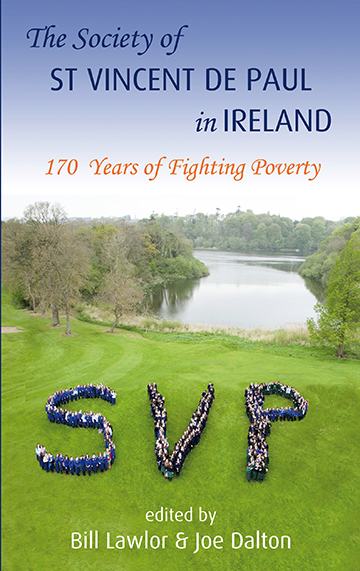 Interesting insights into the history, institutions and much of the everyday work of the SVP are featured in a new book, The Society of St. Vincent de Paul in Ireland, 170 Years of Fighting Poverty, due for launch next month.It details the origins, structure, administration and widely used amenities of the SVP, as well as its everyday work for the less well off and socially deprived in the community.
Edited by SVP members Bill Lawlor and Joe Dalton, both of whom have journalistic backgrounds, the hardback publication outlines how the Society established vital amenities to facilitate its caring philosophy and highlights its efforts to ease the plight of the disadvantaged through support and friendship.

It is a substantial volume a - "first" for the SVP here - which sheds light not just on aspects of the organisation's history, but also on its development and the implementation of significant projects since 1844 when the SVP was established in Ireland. Featured too are remembrances by members who tell of their personal experiences over the years as volunteers for the Society.
The book will be available nationwide from all major book stores costing €19.99
Available For Pre-Order from the publishers New Island Website
Get 10% Off & Free Postage Within Ireland