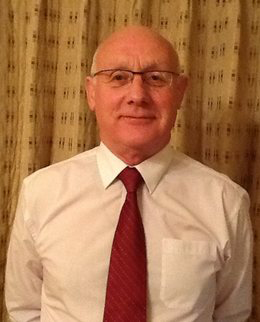 John Rooney, who is the St. Vincent de Paul Society 's (SVP) North-East Regional Council Vice-President, now has an additional role that will see him focus on membership and training within the organisation throughout the North-East (Cavan, Monaghan, Louth and Meath).
He regards this as central to ensuring that new volunteers are properly prepared for the challenges that may face them – a major aim of the (SVP).
He says that this has now become of key importance for the successful operation of the Society.
John, who has been a member of St. Anne's SVP Conference in Bailieboro, Co. Cavan for the past 17 years, and a former SVP Cavan East Area President, aims to ensure that people coming into the society are given adequate opportunity for structured training.
He points out: "If people don't get this guidance they are not in a position to properly function, especially in the area of visitation.
"It is now very important, in view of the upcoming Charities Act and the onus being placed upon senior SVP administrators and the trustees of the Society, that our people on the ground adhere to accepted procedures and understand what is required of them," he adds.
While John will not be involved directly in one-to-one training, he will be engaged in organising training Conferences and ensuring that that there are sufficient of these sessions to meet the demand.
A retired Rehab Group manager, he will work closely with Margaret MacGowan, of Kells, Co. Meath, the region's Training Co-Ordinator, as well as with the designated trainers within the region.