Ozanam Come Dancing 2019

THANK YOU all for your support and for helping us to raise an incredible €69,120 resulting in €63,000 towards our summer youth programmes.
Massive congratulations to Tereza & Graham dancing 'The Argentine Tango' – our Ozanam Come Dancing Winners 2019!
Ozanam Come Dancing was held in Liberty Hall on Friday 8th March last. A sell out crowd of 400 people filled the venue and were entertained by our 11 amazing couples who danced the Cha Cha, the Charleston, the Jive, Disco, Foxtrot, Argentine Tango and the Paso Doble.


The amazing Brendan Courtney returned for his fifth year as our host and was joined by our celebrity Judges Eilish O'Carroll, Brian Keogh, and Neilí Conroy.
All shared their wisdom, insight, humour and laughs throughout the evening.
The incredibly talented children from 'Xquisite Dance' providing the entertainment on the night.
Our volunteer dancers came on board from within SVP and staff from some of our supporting companies including:
McCann FitzGerald, Independent News and Media, Abbey Capital, AIB and Eversheds-Sutherland.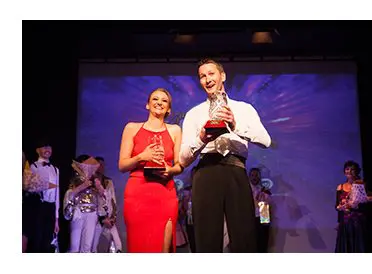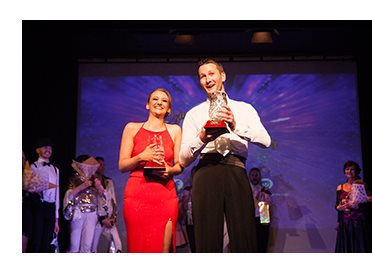 A huge thank you goes to all of our 11 Couples for their incredible commitment, hard work, fundraising efforts and support. They put on a truly incredible show on the night and amazed everyone with what can be achieved after only 10 weeks of lessons.
Our congratulations goes to Tereza and Graham who danced the 'Argentine Tango' and are our Ozanam Come Dancing Winners 2019!
Congratulations also to all of our raffle winners on the night. A full list of winners is available on our website www.ozanamhouse.ie
A HUGE THANK YOU to all our dancers' sponsors – AIB, Galway Language Centre, Typetec, Independent News & Media, McCann FitzGerald, Eversheds Sutherland, The Hardwood Flooring Company, Halpenny Golf, PWC and Abbey Capital.
Thanks also to the companies who donated goods and services to the event, to Tiernan O'Rourke and his team for producing all of our videos, to Eimear Donegan our Audio Visual Producer.
And finally thanks also to all our volunteer helpers on the night and
to everyone involved for all of your efforts and support in making Ozanam Come Dancing 2019 an incredibly successful evening.
We look forward to seeing you all on the stage next year!