Funds raised from Car Draw will go to support people in need in Cork & Kerry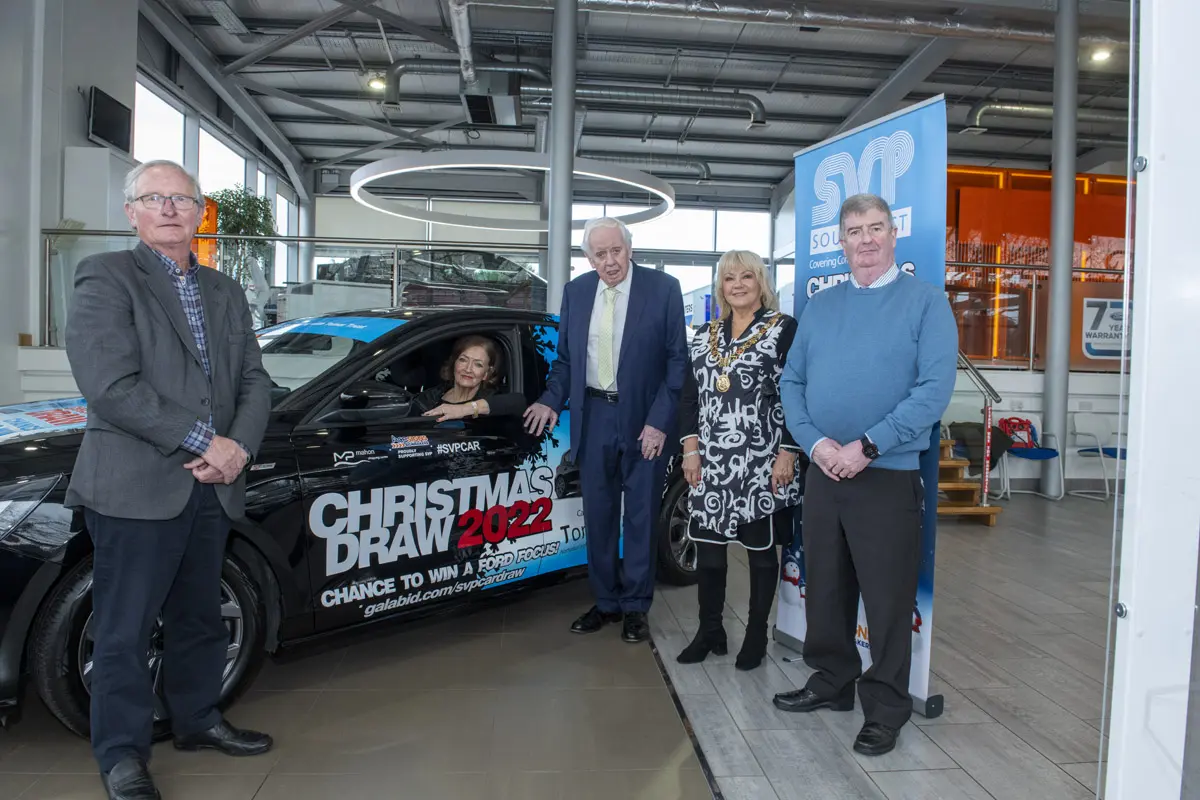 St Vincent De Paul South-West has thanked the public for its "immense" support of their Annual Car Draw as they confirmed that €248,000 was raised from the 2022 Annual Car Draw.
The total amount was raised through ticket sales and donations since the Car Draw's launch in November last year.
The Society have said they are humbled by the generosity of the public during an extremely difficult and challenging period.
SVP continues to receive large volumes of calls/emails daily from families/individuals seeking urgent help.
Regional President Paddy O'Flynn said the much-needed funds would be "invaluable" to enable the Society to continue assisting families/ individuals in Cork and Kerry with basic needs, such as food vouchers, hampers, heat, utility costs and education.
Mr O Flynn continued: "We have always received immense support for our annual car draw from the people of Cork and Kerry.
"2022 was a very challenging year, with the rising cost of living especially utilities and the conflict in Ukraine adding to this burden and uncertainty.
Despite this, the public supported us in their droves and the 2022 Car Draw was a huge success."
"We are eternally grateful to every single person who pledged their support to this year's car draw.
"It has been a very difficult year for all charities, but due to the continued generosity of the good people of Cork and Kerry, we have raised a staggering €248,000, and this money will be used during the coming winter months to support many individuals and families facing hardship and need, with all of the money raised in Cork going to support those in need in Cork, and all the proceeds raised in Kerry going directly to support families and individuals in Kerry.
"Once again, I would like to extend a huge thank you to our sponsors the TOMAR Trust for again donating the car. Also, a sincere and heartfelt thank you to everyone who donated or bought raffle tickets for our car draw," he concluded.
Lord Mayor of Cork City, Cllr. Deirdre Forde drew the ticket for the top prize, a brand-new Ford Focus from the Cavanagh family's TOMAR Trust. She commented: "There could not be the caring Cork we have without organisations like SVP who do such amazing and valuable work to support our citizens when they really need it."
Other prize tickets were drawn by Paddy O Flynn (SVP Regional President), Conor Cavanagh ( TOMAR Trust), Pat Harte,(Sales Manager of CAB) and Ann O Flynn ( SVP Volunteer)
Conor Cavanagh of the TOMAR Trust spoke emotionally about the passing of his father, Dr Tom Cavanagh this past year and the huge sense of loss the family and wider community feel, and also reiterated the TOMAR Trust's commitment to SVP and announced that they will continue their support for the SVP Car Draw for the coming years.
The charity has said it looks forward to giving the keys of the brand-new Ford Focus from TOMAR Trust to the lucky winner in the coming week. Congratulations to the winner of the car, Frank Boland from Kinsale.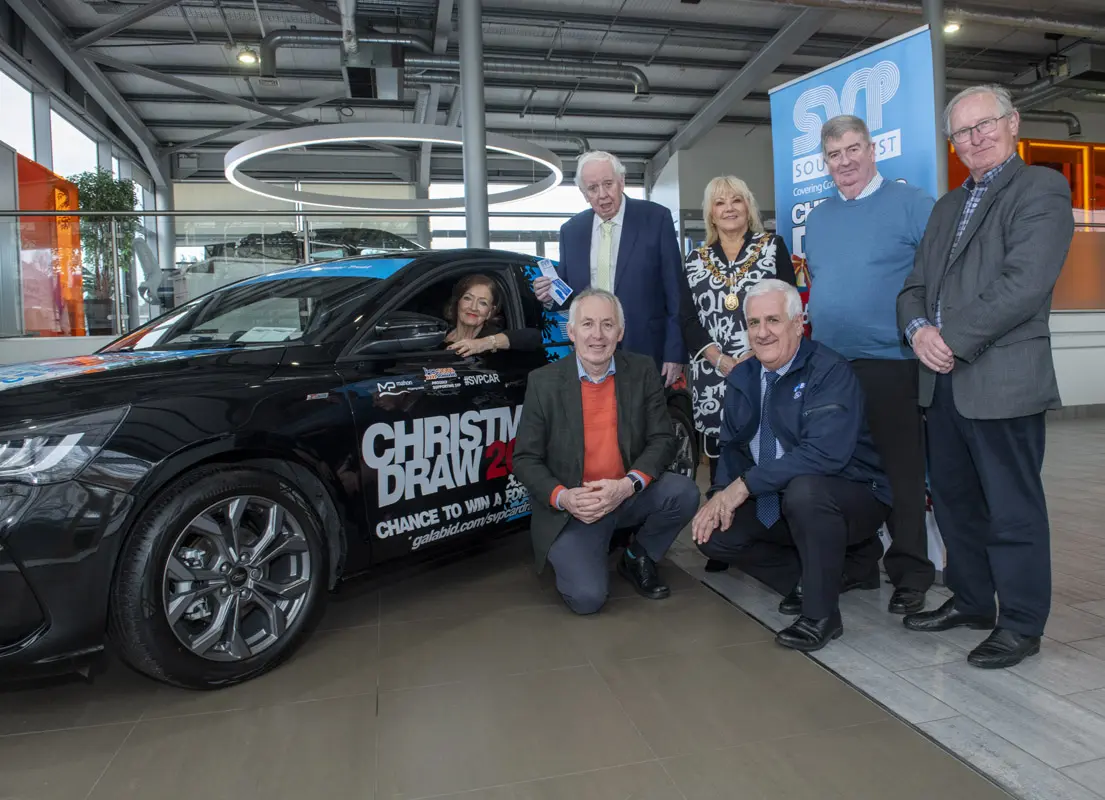 Jan 17, 2023
Winner Frank Boland from Kinsale receives his Ford Focus courtesy of the Cavanagh family's TOMAR Trust. Frank is pictured with his wife Mary and the Lord Mayor of Cork, Cllr. Deirdre Forde. Included are Conor Kavanagh, Tomar Trust (2nd from right) and Paddy O'Flynn, St Vincent de Paul. Also included are Gerry Garvey, Regional Co-Ordinator, St. Vincent de Paul (front left) and Pat Harte, Sales Manager, CAB. The total funds raised for this year's Car Draw was €248,000 and SVP South-West would like to express their sincere gratitude to the public for their generous support this year, with all funds raised going directly towards helping people in need in both Cork and Kerry.
Pic: Brian Lougheed