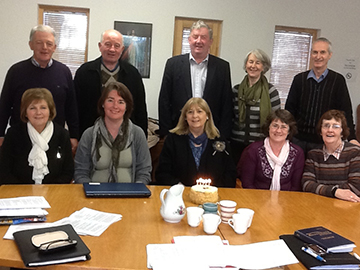 St Cummin's Conference in Oughterard, Co Galway celebrated their fifth year in existence last month and while celebrating five great years they used the occasion to elect a new President, and proudly highlight their Certificate of Agregation.
Michael McCann ,Galway Area President attended to do the honours and the Conferences first President Henry McHugo was thanked mightily for his sterling service and a big welcome was given to the new President John Fahy.
All of the Officers and Members of St Cummins have worked hard to reach out to the local Community and are a great example of how a Conference can be and what can be achieved by a really active Conference.
A blessing on the all as they face the next five.