St Vincent de Paul Presents An Evening of Seasonal Songs at Clonard Monastery this November. The event will be the jewel in the Society's fundraising calendar as winter approaches. As well as an opportunity for concert goers to make a donation to SVP's efforts to provide families across the North Region with a wonderful Christmas, the event will bring together some of Northern Ireland's much loved musical artists.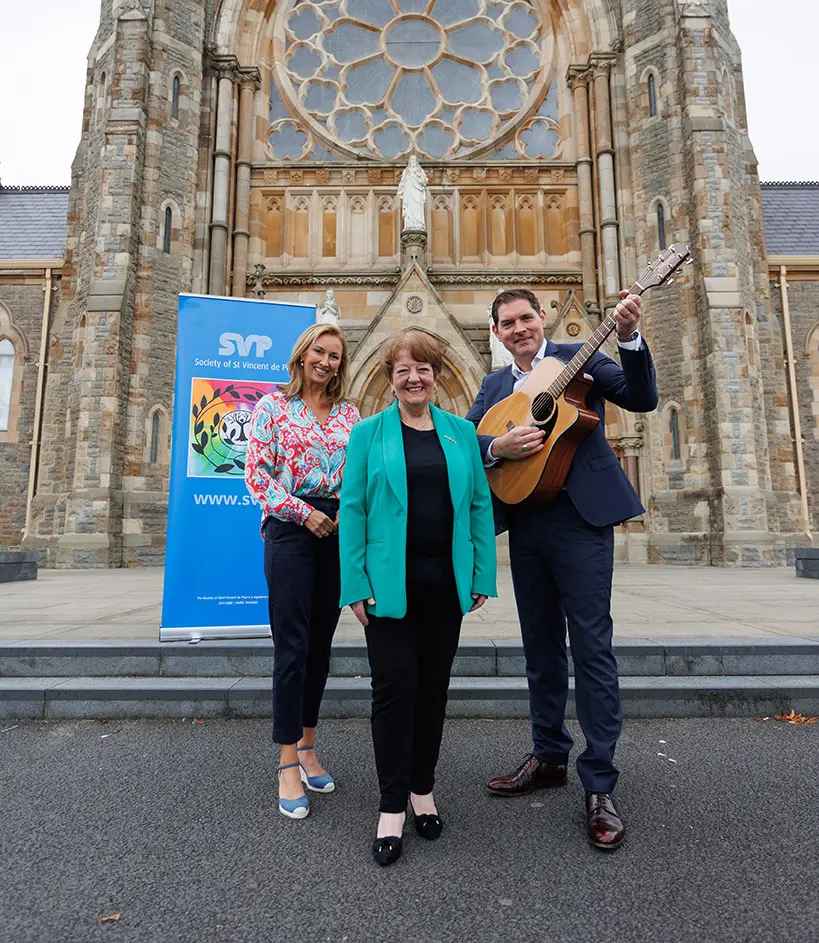 Broadcaster Claire McCollum will introduce enchanting performances from Malachi Cush, Fr Martin O'Hagan and Margaret Keys. Local schools St Clare's and St Dominic's choirs will also join in the singing.
Speaking about SVP Presents an Evening of Seasonal Songs, Mary Waide, SVP Regional President for the North Region, said: "This year we are looking forward to launching SVP's annual Christmas Appeal in the most magical way with local children supporting our professional performers at this wonderful concert in Clonard Monastery.
"We are looking forward to the unforgettable experience that this concert will bring to those in attendance. I trust that it will be an uplifting evening of music and fill the audience with joy. Although this concert is about launching our fundraising appeal and will provide people with an opportunity to make a donation to our Christmas Appeal, it's about community and enjoying beautiful music, knowing that we are making a difference to those across the region who are facing impossible choices every day."
It is said the voice of Irish folk singer, Malachi Cush, can melt the coldest hearts with his warm and melodic voice breathing life into traditional Irish ballads, cherished folk songs and religious classics he's known and loved for. Soprano Margaret Keys has been singing since the age of four. She has a voice of pure warmth and beauty and has performed for Pope Francis. Fr Martin O'Hagan comes from a musical family and has performed at festivals and liturgical celebrations. He has also performed for Pope Benedict.
SVP Presents an Evening of Seasonal Songs, Sunday 19 November at 7.00pm in Clonard Monastery. Tickets for the event are priced at £20 and can be purchased HERE!