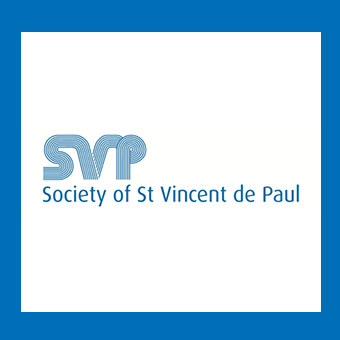 The Society of St Vincent De Paul is pleased to confirm that the first drawdown of a €45,000 grant to fund the opening of a Resource Centre, Teach Solais in Galway city will be made in January 2016.
The SVP considers the project to be an excellent concept in providing a safe meeting place for members of the LGBT community and their families in Galway and surrounding areas and is very much in line with the Society's mission in supporting people who may be marginalised, or experiencing problems such as loneliness, social isolation, exclusion, discrimination, bullying and mental health issues.

The SVP wishes to clarify that it is satisfied with the governance arrangements for the Resource Centre, with the Society's obligations of oversight of the use of its funds being fully met when the payment of the grant was approved.
We wish all involved in Teach Solais the very best for the future and look forward to a fruitful and constructive relationship in contributing to a service which will have a significant positive impact on those accessing it.
_____________________________________________________________________
AMACH! LGBT Galway Ltd are delighted to have the Society of St Vincent De Paul (SVP) joining this Inter Agency approach for the provision of vital supports and services for LGBT people and their families. We welcome the SVP's supportive statement and are looking forward to 2016. For the last number of years AMACH! have worked with Galway's LGBT community and groups, and with the Inter Agency working group. We have had everything in place for some time to roll out the LGBT resource centre project. Now that we finally have a premises Teach Solais will open, the LGBT community development plan 'Celebrating Diversity' will be realised with a variety of educational and training programmes.

Galway's LGBT groups and the community will have a safe space to utilise and take ownership of. We look forward to welcoming everyone to Teach Solais LGBT Resource Centre in the new year, and wish you all a safe, healthy and happy Christmas!!"
On behalf of the board of AMACH! we wish you a peaceful and happy Christmas!