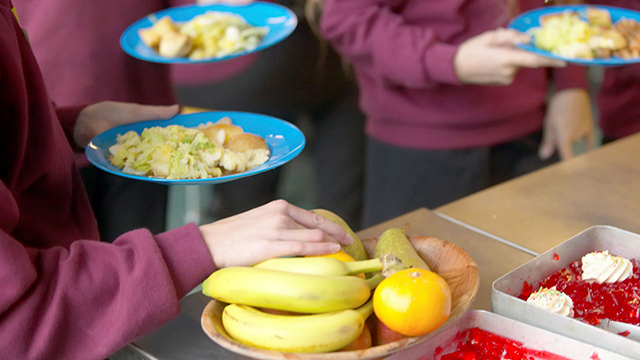 The leadership of St Vincent de Paul in Northern Ireland has today urged the Northern Ireland Assembly to carefully consider First Minister Arlene Foster's proposed extension of financial support to families whose children are eligible for school meals during the summer.

Patrick Friel, Interim Regional President of SVP NI, said: "As a society we are at the heart of local communities across Northern Ireland and we are exposed to witnessing food poverty at first hand. We would appeal to the NI Assembly to reconsider its position on the provision of school meal funding over the summer holidays to prevent an escalation in holiday hunger among the next generation.

"SVP NI has been helping families with funding for meal provision and we would welcome the continuation of the current method of payment to eligible families as confidentiality for those receiving the benefit is of utmost importance for their self esteem and mental health."

On the subject of the provision of food supermarket vouchers to those in need, Patrick added: "Should the government also require assistance in the distribution of food supermarket vouchers to families in need, SVP NI volunteers would be available at grassroots level to administer this."

Should you require help from SVP NI, please visit HERE or telephone 028 9035 1561.

All media enquiries: Nicola Bothwell, publicity@svpni.co.uk