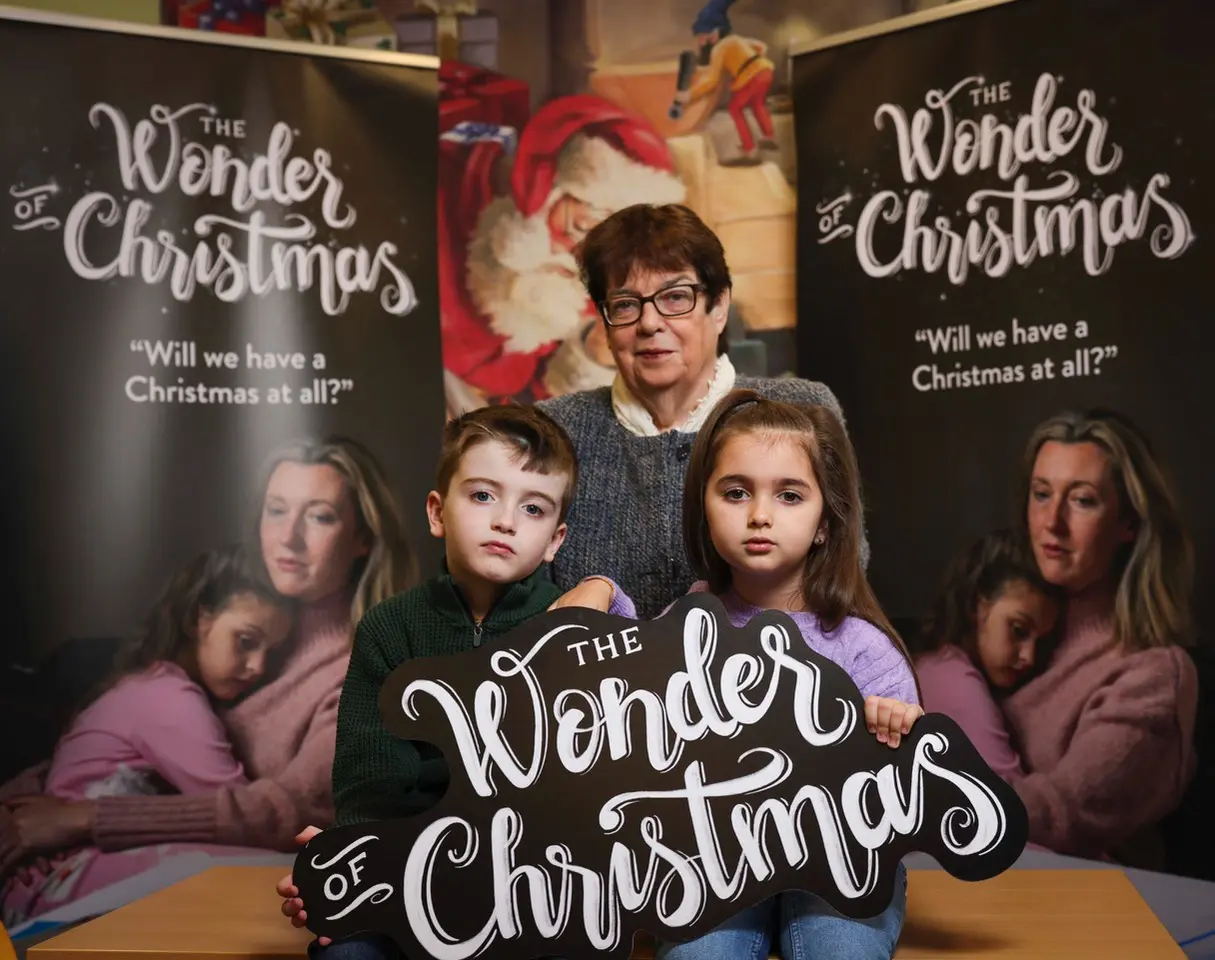 As Christmas approaches, SVP estimates  over a quarter of a million requests for help this year.
20 November 2023.......
Thanks to the generous support of the Irish public the Society of Saint Vincent de Paul (SVP) has provided €332 million worth of direct assistance to those who have sought its help over the past ten years.
With calls  for help already at almost 200,000 to date this year  the Society expects calls at the end of this year to well exceed last year's record 230,000 calls.
The figures were announced by National President Rose McGowan at the launch of the SVP Annual Appeal today.
This year's Annual Appeal is focused on providing help to struggling  parents who wonder how they will provide a Happy Christmas for their families. The campaign is entitled  "The Wonder of Christmas" and subtitled "Will we have Christmas at all"
Launching this year's SVP Annual Appeal Rose McGowan  said "Our theme this year  reflects the questions our volunteers face most regularly and particularly at this time of the year.
They include;
"I wonder how I'm going to afford heating?  I wonder will I'll have enough for food and toys? I wonder do the kids know we are struggling?  I wonder how it is  affecting them? I wonder how we got into this situation?  I wonder If we will ever get us out of it?"
I wonder if you can help?
"The calls for help to our offices and local Conferences (Branches) continue to increase.

In 2021 we had a record breaking 191,000 requests. Last year the figure jumped by 20% to just over 230,000 and this year we on track to exceed that number again."
She went on to say that according to the latest CSO Survey of Income and Living Conditions  there are over 670,000 people at risk of poverty in Ireland, almost 875,000 people were experiencing enforced deprivation and going without essentials and over 265,000 live in consistent poverty.
"Despite the additional cost-of-living support payments made by the Government, there are many people who continue to struggle  to meet basic family expenses. This struggle becomes even more difficult on special occasions such as Christmas.

"Those hardest hit will include one parent-families, low-income workers; households on fixed social welfare incomes; low-income households in rural areas; people with disabilities and their carers. That is why we are seeking donations to help families pay for food, heat their homes and ensure their children get a decent Christmas."
Ways to donate:
Online:
svp.ie and nominate your local area
By phone:  
0818 176 176 (ROI) or 028 9075 0161 (NI) and nominate your local area
By post:
to SVP, PO Box 1234, Dublin 1, cheques made payable to 'Society of St. Vincent de Paul'
or direct to a regional office, addresses can be found on www.svp.ie.
Blue envelopes:
Keep an eye out for special blue envelopes in newspapers, churches and delivered to homes throughout the country.