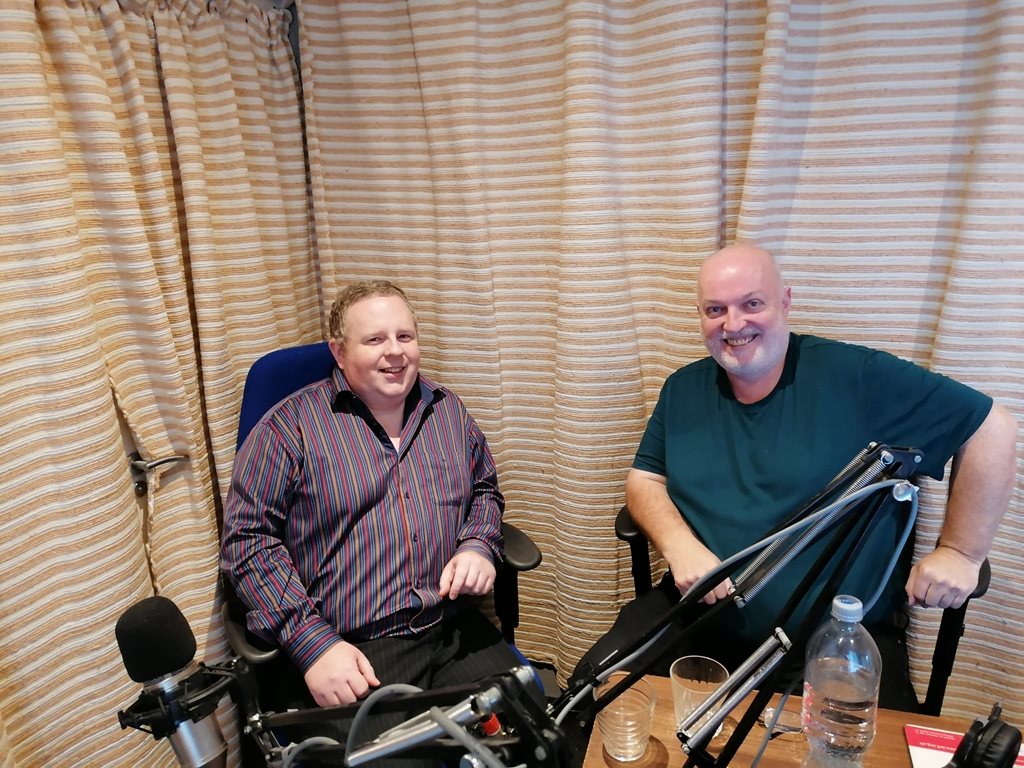 St Vincent de Paul Armagh Area President Brendan McKernan was privileged to join Robin Murray on Bounce FM to talk about the Society's vital work in Banbridge and the surrounding area.
The interview covered a range of topics raising awareness of the charity's presence in the local area with listeners and included a discussion around the Emergency Services support initiative which has been initiated in collaboration with PSNI. This initiative has, to date, received more than 25 referrals from people who may otherwise not have received the help they deserve. Brendan and Robin also spoke about how this winter, the Society is estimating a rise in those who have been plunged into poverty and who will be seeking much needed assistance to pay for food, fuel, household goods and the all important presents for placing under the Christmas tree.
Speaking about the interview on Bounce FM, Brendan McKernan of SVP said: "Opportunities like this where we can engage with listeners right in the heart of the community are invaluable for enabling SVP to share details of the work that we are doing to support the most vulnerable locally. I would like to thank Robin and the team at Bounce FM for the airtime."
Robin Murray, Bounce FM said: "We are always keen to showcase stories of how charities are helping the people on our doorstep and if even one listener makes a donation after hearing the interview or decides to give of their time to volunteer for the charity being promoted then I believe it's been worthwhile.
"It was great to hear from Brendan of SVP about the work being done with the PSNI in assisting those in need and I was especially glad to hear that the referral scheme is confidential as protecting people's identity and dignity is so important at a time when they are feeling most vulnerable.
"I would wish SVP well in their fundraising efforts during the festive season as well and would encourage my listeners to continue to support the work of the Society in Banbridge."

SVP is an international charity and the largest SVP voluntary charity in Ireland. SVP members in Northern Ireland work in all communities to support people whatever their background, who are experiencing poverty and social exclusion, promoting self-sufficiency and working for social justice.
Every year SVP spends approximately £3 million to help those experiencing poverty in Northern Ireland. Last year, SVP responded to tens of thousands of calls for assistance from members of the public.

If you would like more information about becoming a member of SVP, becoming a volunteer in your local Vincent's shop or if you would like the Society's help, please visit:
www.svpni.co.uk, email info@svpni.co.uk or tel 028 9035 1561