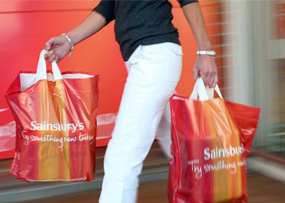 The local Ballyholme and Donaghadee group of the Society of St. Vincent de Paul (SVP), along with the group from Newtownards and Comber, would like to say a huge thank you to those who supported the charity's recent fundraising activity in Sainsbury's Bangor and helped them to raise a total of £880.
Geraldine McGuire, SVP area president for Newtownards and Comber said: "We are so grateful to those who supported our recent bag pack and collection in Bangor. We recognise that times are still very tough financially for so many people and were taken back by the generosity shown.
"Without the support of the public we wouldn't be able to help so many people locally who are in need of financial and material assistance as well as friendship and moral support. As SVP volunteers, we work with people from all backgrounds and the money raised will go back into the local area to help ease poverty. For example we provide practical support for those in need of heating, food, electric, school uniforms and other essentials. At this time of year, we start to see a sharp rise in the calls to the charity for support as the weather turns, the cost of children going back to school takes hold and in the run-up to Christmas, so we can assure our supporters that their donations will go to very good use and we are very grateful."
Across Northern Ireland, demand for St. Vincent de Paul services has doubled over the last five years and the volunteer-led charity is hopeful for further support from local people. Geraldine continues: "To help us meet the increasing requests for help that we are experiencing, donations of any size can make a real difference. We would also be delighted to hear from anyone in the local area who feels that they could dedicate some time to help people in the community – we are always looking for extra help in any way."
To find out more about the work of St Vincent de Paul in the Bangor, Newtownards and Comber area or if you are in need of assistance, please call 07738837984.