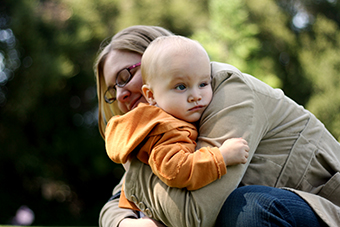 The Society of St Vincent de Paul (SVP) welcomes the announcement today by the Minister for Social Protection that the current €90 per week earnings disregard for parents receiving One Parent Family Payment (OPFP) will remain.
Under Budget 2015 it was due to reduce to €75 (it was initially €146.50 but has been reduced under successive Budgets).
SVP, and other advocates for families, advised the Department of Social Protection that further reducing the earnings disregard would only disincentive employment for people parenting alone, while at the same time further increasing child and family poverty.
"It seems that SVP and others have been listened to, and we welcome today's announcement from the Tánaiste." said John-Mark McCafferty, SVP Head of Social Justice and Policy
Providing financial support for parents in receipt of OPFP means that they can make that jump into employment knowing that there is a safety net for them. It enables parents to combine work and welfare by working more hours whilst still retaining a level of OPFP (the amount of payment they get depends on their weekly means).
Now that the Government has recognised the need to support one parent families to enter and remain in employment whilst also undertaking that challenging but rewarding parenting role, SVP recommends that the Government provide:
the conditions for the development of high quality employment that pays;
access to part-time education and training that leads to quality employment;
increased numbers of quality childcare places for parents in work and training
consider increasing the income disregard to make up for the ground lost under austerity.