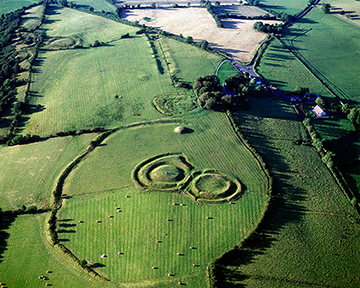 Navan SVP's third annual community walk to the historic Hill of Tara on Sunday next (May 18th) will commemorate the late Michael O'Keeffe, Crossakiel, Kells, Co. Meath, a former North-East Regional Council president, whose untimely death occurred last August in a tragic farm accident.
It was his encouragement, which led to the creation of the fund raising fixture.
The event will be started at the Ardboyne Hotel at 2.30 p.m. by local Mayor Francis Deane, who will be performing his final function as the last mayor of the town, whose council is about to be abolished under current local government reform.
Navan's Foresters' Band will lead the participants at the commencement of the 9km trek to the fabled landmark.The fun afternoon is again being promoted as a family/community occasion. Free of charge light refreshments will be available along the route and on the hill. Buses will bring everyone back to the Ardboyne Hotel afterwards.
Entry fees are €20 (individual), €30 (family) and (teenagers and OAPs).
Prospective participants who wish to pay their entry fee on line or make a donation to the Society may do so at www.svp.ie/navan. Cash will also be accepted at the hotel before the start.