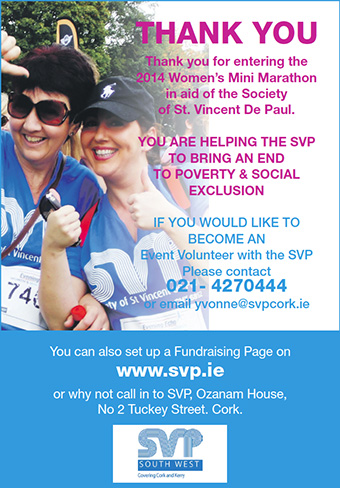 We wish to send a sincere thank you to all the volunteers who walked, ran and skipped their way through the Evening Echo Mini Marathon on behalf of the Society on Sunday afternoon last!

The sun shone down on the vast array of colourful participants, with a few welcome showers of rain along the way. The male participants must be applauded for their flamboyant dress sense, wigs and make up adding such colour and frivolity! There was a delightful carnival atmosphere with so many entering the mini marathon for deserving causes.

The Evening Echo and the Mini Marathon sponsors deserve enormous praise for organising such a well-run event.

Once again we at the Society wish to say a big Thank You to all the volunteers who gave their time on the day.