The Mid West Region (Limerick, Offaly, Tipperary and Clare) is twinned with SIERRA LEONE and together they have formed a close spiritual connection offering friendship and support to one another.
The projects operated by the SVP in Sierra Leone and supported by the Mid West Region have the primary goal of alleviating poverty and aiding people to become self- sufficient.

The Pass Project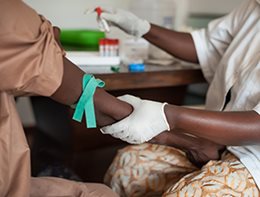 In 2000 The Paupers Alive Survival Support (PASS) Project was launched in St. Martin's Parish, Freetown. In 2008 with the support of the SVP in the Mid West Region, 15 acres of land was acquired and is being farmed in Sierra Leone.
The main crops being planted are rice and cassava which are the local staple foods. Using this produce and funds generated from these activities over 100 families around St. Martin's community are supported with food & non-food items, educational support and access to health and medical care.
Recently Twinning assisted Council members to protect the land by erecting a fence to prevent trespassers and land grabbers from encroaching onto the land.
In addition there is emergency accommodation on the farm which allows the local SVP to help families who would otherwise find themselves homeless.
For further information:
Twinning Officer
MidWest Region
Society of St Vincent de Paul
Ozanam House, Hartstonge Street, Limerick
Tel:061 317 327 Fax:061 310 320
Email: Twinning.Ireland@svp.ie